Travelling light? Approach to the imported dog (Part 1)
There has been a huge increase in the number of imported dogs entering the UK over the last few years. As a result, vets in practice are being faced with several imported diseases that they have little experience of. These diseases can be complex to diagnose and treat. In the first of this 2-part series, we will discuss how to recognise, diagnose and treat Dirofilaria, Ehrlichia and Anaplasmosis with confidence.
Meet the speakers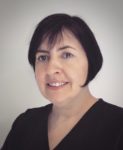 Yvonne McGrotty
Internal Medicine Specialist
show
Yvonne graduated from the University of Glasgow in 1997. After 2 years in small animal practice, she returned to Glasgow Vet School where she completed a residency in small animal medicine. Yvonne was awarded the European Diploma in Small Animal Medicine in 2006 and is both a RCVS and European Veterinary Specialist in Internal Medicine. Yvonne has more than 20 years of experience working in private referral practices across the UK and in France. Yvonne joined IDEXX part time in October 2013 as an internal medicine consultant and continues to work in private referral practice in Angers, France. Yvonne has contributed to many veterinary publications and book chapters including the BSAVA Manual of Canine and Feline Clinical Pathology. She has a particular passion for critical care medicine, endoscopy and haematology and has recently been lucky enough to be involved with endoscopy of big cats and other zoo animals. In her spare time, she likes exploring the French countryside by bike.
already purchased this webinar? login to your vtx account for access
login
check out all our other webinars
webinars