About VTX
we offer a personalised CPD experience
vtx provides online veterinary CPD learning in a variety of easy to use formats. Our online content includes veterinary webinars and discussion forums and our live Q&A veterinary CPD days bring us together in person in a fun and relaxed atmosphere. What makes us special? We are providing CPD that is clinically relevant, but we are also providing continuing professional development that will help you look after yourself and those working in your practice. Our veterinary CPD memberships come with personalised consultations about real cases of your choice… making your learning as relevant as possible. We will look after your clinical CPD requirements as well as your wellbeing.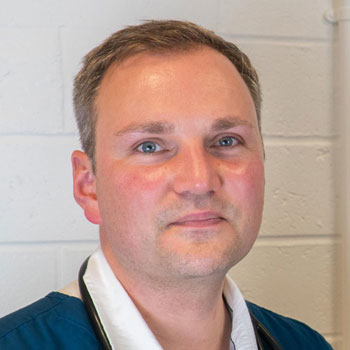 Scott Kilpatrick
Director, Internal Medicine
BSc (Hons) BVM&S MSc DipECVIM-CA MRCVS
Scott graduated from Edinburgh Vet School in 2007. Initially, he worked for the PDSA, before taking a Senior Veterinary Surgeon position with Vets Now in Edinburgh in 2010. Scott started his residency in internal medicine at the University of Edinburgh in 2012 after completing a year as a Teaching Fellow in Anatomy and Physiology. He completed his residency in 2016 after finishing his Masters in the pathogenesis of canine liver disease and has since been working in referral practice. Interventional radiology is something that really interests Scott and he spent some time in 2018, working in this area at UC Davis in California. Scott has created and delivered a Post-graduate Certificate in Small Animal Emergency Medicine in association with the University of Surrey. Scott is currently an Internal Medicine Specialist working with Idexx.
"As well as my clinical interests, I love teaching and delivering CPD. I have been lucky enough to lecture worldwide (China, South Korea and Japan). I am excited to continue to grow and learn with all of you. I have sometimes struggled to balance my academic and health/ well-being, I want that to be the sole focus of our journey together with vtx."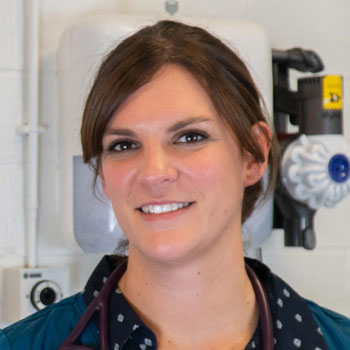 Liz Bode
Director, Cardiology
BVSc PhD DipECVIM-CA(cardio) FHEA FRCVS
Liz graduated from the University of Liverpool in 2006. After spending some time carrying out voluntary work with SPANA, Liz took up a job in mixed practice in East Yorkshire. Shortly after this, Liz completed an internship at the University of Cambridge and solidified her love for all things cardio. She subsequently embarked on a PhD at the University of Manchester looking at cellular calcium handling in heart failure and ageing and was awarded her doctorate in 2013. After another spell in small animal practice Liz completed her residency in cardiology at the University of Edinburgh in 2017. Following this, she worked at the University of Liverpool as a senior lecturer. More recently, she was awarded Fellowship of the Higher Education Academy and has taken on the role of Module Co-ordinator for the CertAVP cardiology modules at the University of Liverpool. Liz currently works as a Cardiology Specialist at Chestergates Veterinary Specialists where she is also Clinical Director. In 2022 she was awarded Fellow of the Royal College of Veterinary Surgeons (FRCVS) for her meritorious contribution to clinical practice.
"I am passionate about postgraduate training and development. I am very excited about how vtx can help you in practice in more ways than your standard CPD provider can."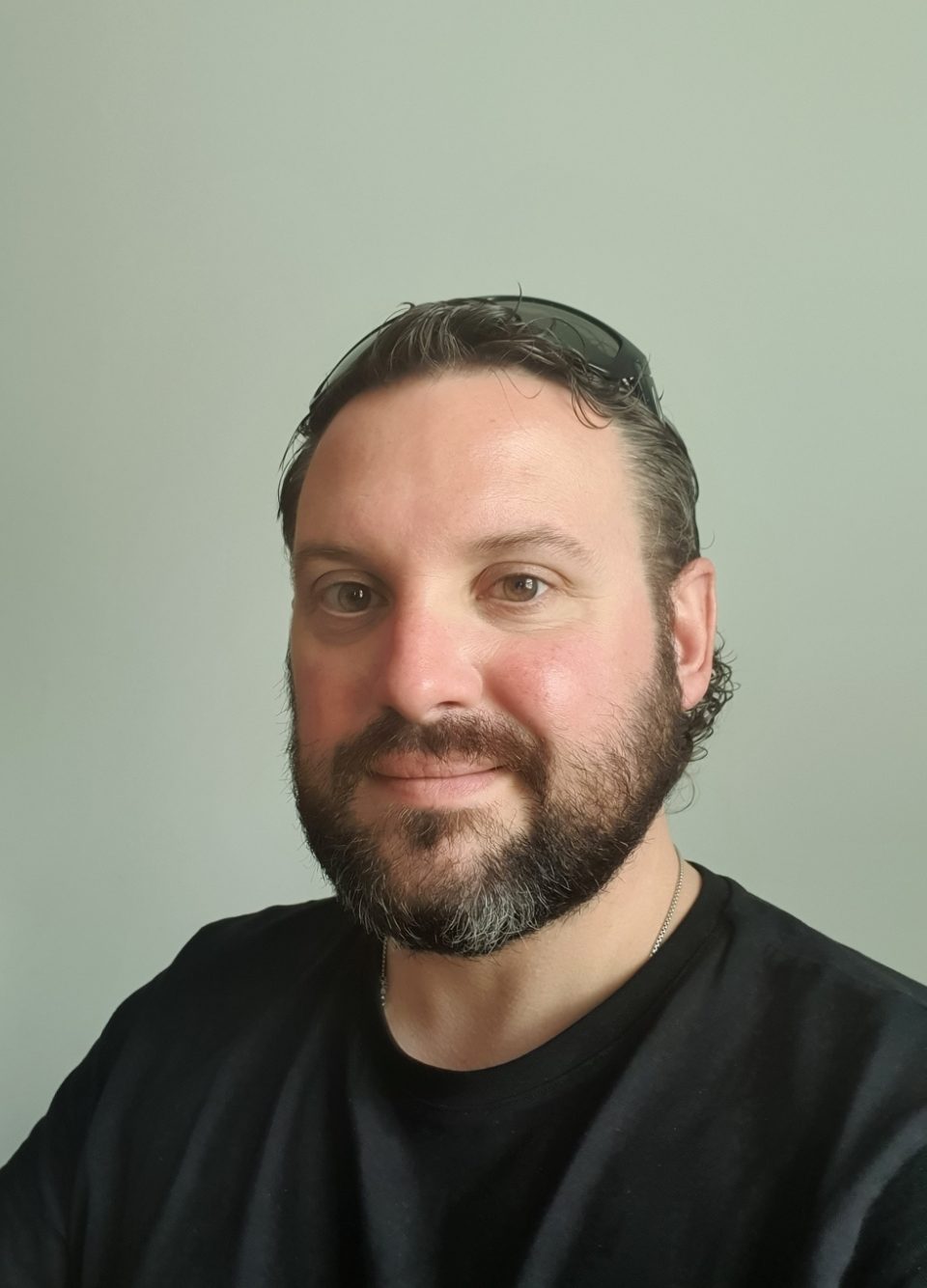 Andy Bell
Director, Operations
RVN Cert VNECC MSc BSc(Hons)
Andy graduated with a BSc(Hons) in equine science in 2006 and went on to complete an MSc in equine science at the University of Edinburgh in 2007. During this time studying at Edinburgh Vet School R(D)SVS he realised that he really wanted to pursue a career in the veterinary sector and started his Veterinary Nurse training with the University of Edinburgh in 2012. Andy is interested in emergency and critical care and completed his Cert VNECC in 2019. Andy is currently the Head Nurse and Practice Director of a busy referral practice in Glasgow. Prior to his time working in the veterinary sector, Andy gained experience working in a variety of roles within the banking sector (HR, Strategy, change optimisation and project management).
"I am excited about what vtx can bring to the veterinary profession. I feel that we have a great mix of veterinary and non-veterinary experience to be able to cater for all levels of colleagues that work in veterinary practice. vtx are really coming at CPD for the veterinary profession from a wholly holistic viewpoint."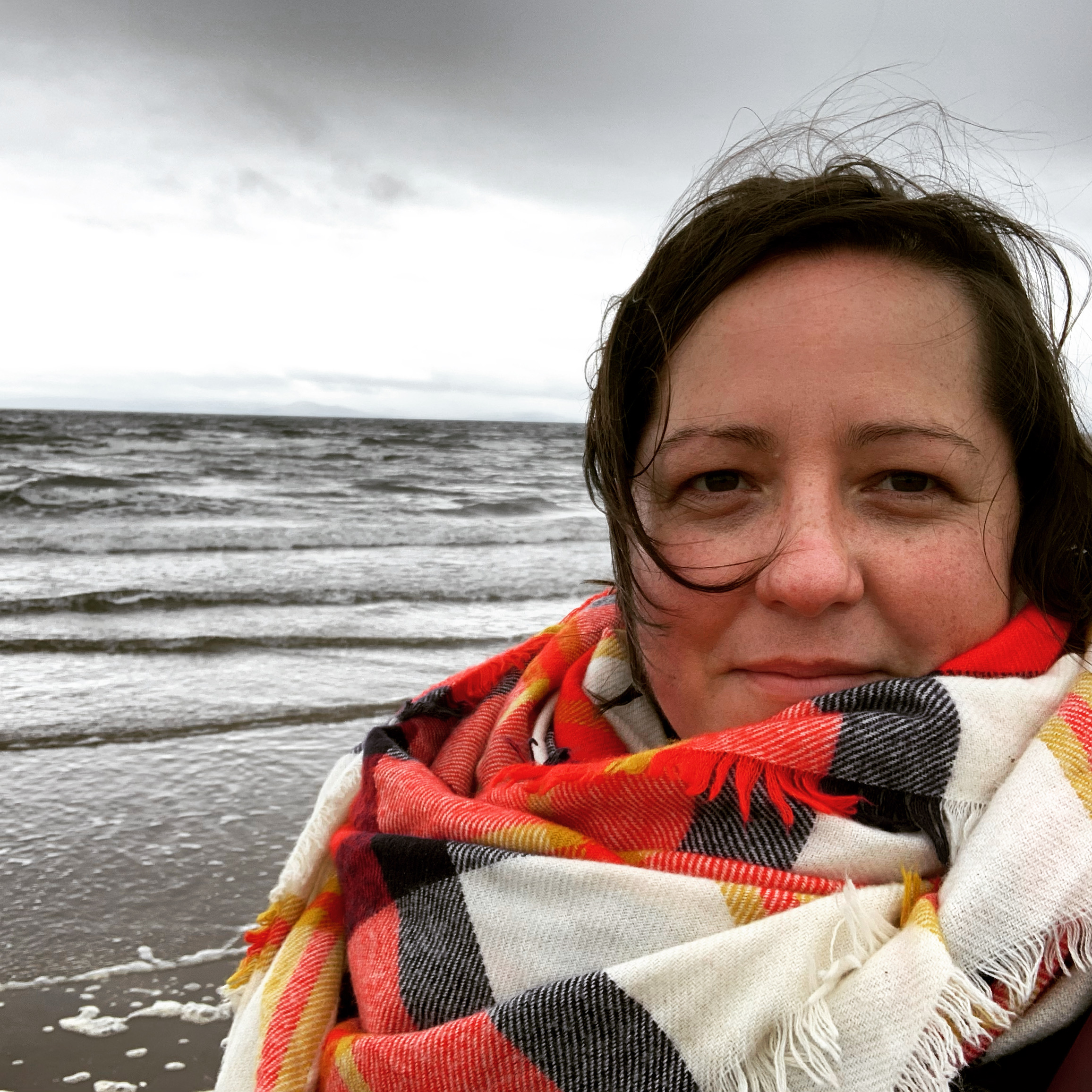 Kerry Doolin
ECC Specialist
BSc BVSc MVetMed DACVECC
Kerry has been an emergency vet for 15 years after graduating from the University of Sydney in 2005. Kerry furthered her training via a speciality emergency and critical care internship at the University of California in Davis, followed by a three year residency in emergency and critical care at the Royal Veterinary College, London. In 2019 she passed her specialty exams to become a diplomat of the American College of Emergency and Critical Care. For the last year she has been working in Sydney as Head of ECC at North Shore Veterinary Specialist and Emergency Centre.
"I am thrilled to part of the vtx team for the next 2 years because I love their approach to learning and education. I have already been involved in writing and delivering a couple of ECC courses for them. I am also really excited to be able to provide clinical advice to members of the profession through vtx's clinical advice service."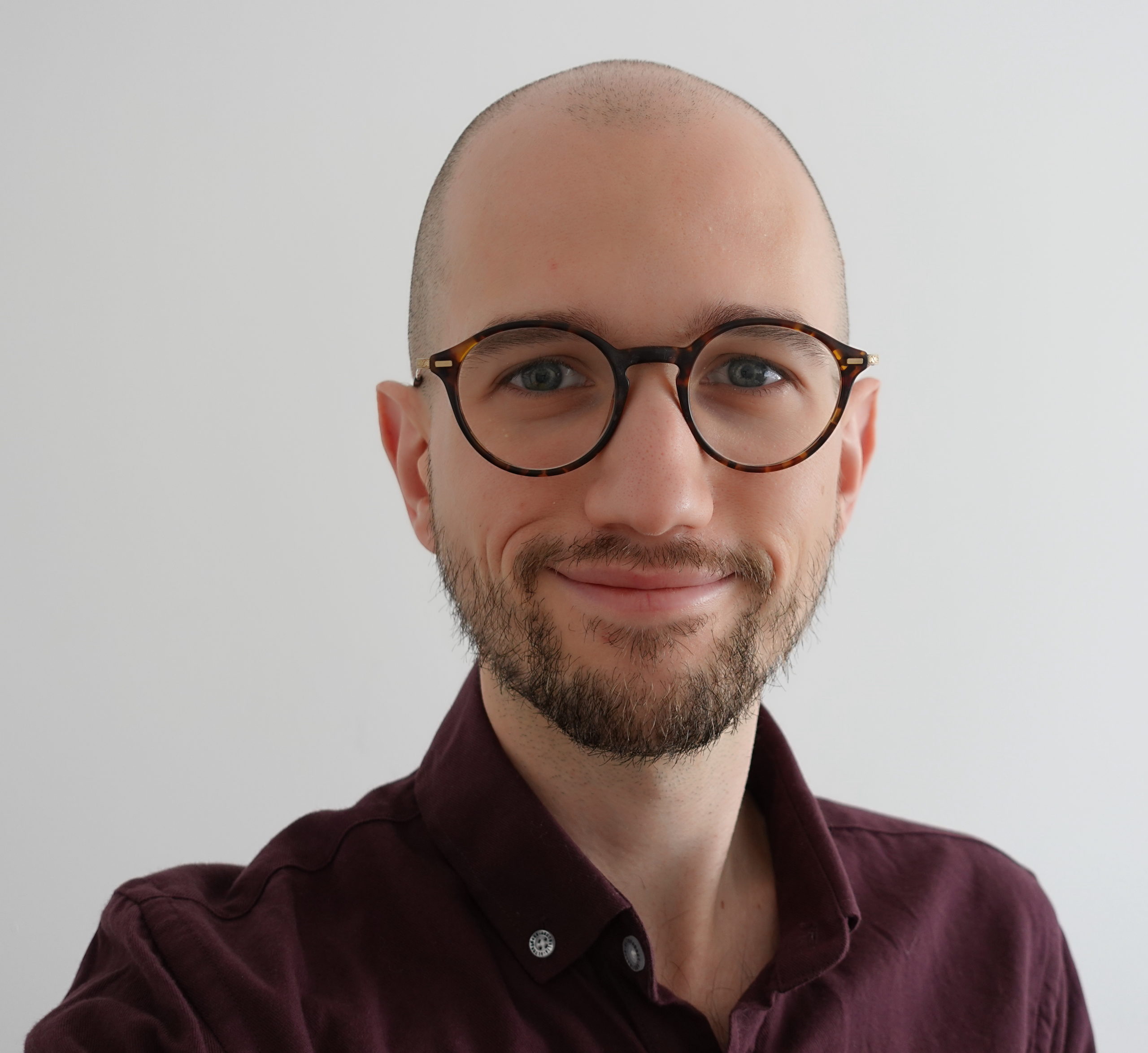 Felipe Grados
Anaesthesia Specialist
MSc DipECVAA MRCVS
I discovered my passion for anaesthesia already as a veterinary student. I got the chance to learn and be involved with it while doing placement in a first opinion clinic at the same time as I study for my degree. I then qualified from the University of Leon (Spain) in 2011, which I followed with a Master's Degree in Research. I then moved to UK to pursue the exciting path of specialisation. I completed an internship in Small Animal Anaesthesia at the University of Liverpool in 2015, which I followed by a ECVAA residency in Veterinary Anaesthesia at the University of Edinburgh. After completing my residency in 2018, I worked for two years at Dick White Referrals as a clinical fellow. In 2020 I moved to Wear Referrals, where I currently work as Head of Service in Anaesthesia. I was awarded my ECVAA diploma in 2021.
"I am very excited that I am getting to work with the vtx team and their community over the next 2 years. I have worked with Scott at Wear Referrals and I love how they are trying to bring something different to the world of veterinary CPD. I am looking forward to teaching on the anaesthesia courses and providing advice through vtx's clinical advice service."