Leptospirosis in dogs and cats in a puddle near you?
This case-based webinar will summarize and communicate key clinical signs and practical management (diagnosis, therapy, prevention) tips related to Leptospira spp. exposure and infection in dogs and cats. By the end of the webinar participants should feel much more comfortable and confident facing off against this infectious disease, and well-equipped with expert- and evidence-based resources to assist with pet-owner communication.
Meet the speakers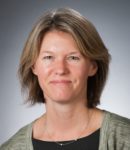 Michelle Evason
Internal Medicine Specialist
show
Michelle Evason, BSc, DVM, DACVIM (SAIM), has worked in general practice, academia, specialty clinical practice, and in the animal health industry. She serves as a small animal internal medicine and nutrition consultant in N. America and consults for IDEXX UK. Michelle has published on numerous infectious diseases, antimicrobial stewardship, nutrition, and pet-owner education-related topics. She enjoys ferrying her children to various activities and fulfilling most 'Canuck' stereotypes.
already purchased this webinar? login to your vtx account for access
login
check out all our other webinars
webinars