Keeping your clinical cool
No two shifts are the same in the veterinary profession, and we certainly can't predict which cases will walk through the door next. We all have 'busy' days in practice, yet the meaning of 'busy' is different to each of us. How can we look after ourselves at these times? What can we do to help the shift run more smoothly?
This webinar looks at a whole host of mindset and self-care techniques to help you go from feeling like 'spinning plates' to keeping your clinical cool. From understanding our own neurophysiology to breathing techniques, gratitude, and delegation, this session will provide tangible tips that you can consider adding to your own toolkit as a clinician. Please remember to download the worksheet to get the most out of the presentation.
Meet the speakers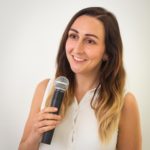 Katie Ford
Veterinary Surgeon
show
Katie graduated with distinction from the University of Liverpool in 2012. Since then she has continued to work in small animal first opinion practice, gaining her RCVS Certificate in Internal Medicine in 2017. Realising the power of preventative mindset strategies through her career and journey, she trained as a coach and in CBT, and now teaches other professionals how to use these techniques to thrive in the veterinary world. She regularly helps individuals and companies on topics such as gratitude, self-worth and dealing with imposter syndrome. She was the keynote speaker at BVNA 2020, and has spoken on stages across the world. Aside from being a personal development and human potential enthusiast, she co-runs a virtual event company and can be seen behind the scenes masterminding tech on many events in the veterinary space.
already purchased this webinar? login to your vtx account for access
login
check out all our other webinars
webinars