Feline Infectious Peritonitis 'FIP'
FIP is a devastating disease in cats, and until recently there was no treatment available. In 2019, US researchers published some ground breaking studies documenting that GS441524 was highly efficacious in treating FIP. Since then, there have been some concerning black market treatments available illegally via social media directly to owners. However, as of this year we now had 2 legal products available in the UK, both consisting of remdesivir which is the pro drug of GS441524. This will undoubtably revolutionise treatment and allow us for the first time to cure this previously fatal disease.
This webinar will focus on the pathogenesis, diagnosis and treatment options available for feline FIP. We will also discuss the practicalities of using remdesivir and how to monitor patients and make the treatment process as smooth as possible.
Meet the speakers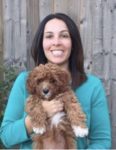 Stephanie Sorrell
Feline Medicine Specialist
show
Stephanie graduated from the RVC and undertook her residency in Internal Medicine at Edinburgh University. She is a European Internal Medicine Specialist and RCVS Feline Specialist. She is the director of Canine and Feline Medicine Consultancy Ltd through which she provides locum internal medicine and feline medicine cover to private and university-based referral practices and is director of The Mindful Vet through which she provides bespoke CPD to practitioners. She is also a senior consultant at Virtual Veterinary Specialists. She has a passion for teaching and has lectured internationally as well as publishing original research papers in journals.
already purchased this webinar? login to your vtx account for access
login
check out all our other webinars
webinars