Civility – The Facts (An introduction to the importance of civility in practice)
In this webinar, we will explore the core concepts of incivility and consider the impact of inter-team behaviour on individuals, teams, organisations, and the safe delivery of patient care. Based upon VetLed's collaboration with a pioneering initiative within the NHS, we will explore how, quite literally, civility saves lives. We will consider what makes a great workplace and explore how the individuals, teams and veterinary practices can implement a range of evidence-based strategies proven to reduce incivility.
Meet the speakers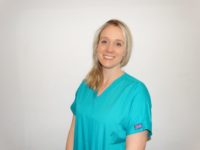 Helen Silver-MacMahon
RVN & Senior Trainer and Content Development Lead at VetLed
show
Helen is a veterinary nurse and Senior Trainer and Content Development Lead at VetLed. Having worked in general practice, referral hospitals and nursing education over the past 21 years, she has extensive professional experience and understanding from a wide range of settings. Helen is passionate about developing the veterinary professions understanding of Human Factors as a powerful aid in improving patient safety, enhancing performance and supporting the wellbeing of the veterinary team. She is a RCVS Knowledge Champion for her role in the sustained training and use of a surgical safety checklist within the small animal theatre at the former Animal Health Trust. In 2021, Helen completed an MSc in Patient Safety and Clinical Human Factors at the University of Edinburgh. For her dissertation project Helen researched situational awareness in the veterinary operating theatre and has a special interest in non-technical skills. In her role at VetLed she enjoys applying this knowledge to develop and deliver professionally relevant training for all members of the veterinary team.
already purchased this webinar? login to your vtx account for access
login
check out all our other webinars
webinars