Mind and matter: Investigating neurological disease in dogs & cats
6 weeks
Neurology
8 CPD hours
This veterinary thought exchange online tutored course provides an overview on the different aspects of neurology. You will learn the clinically relevant information that will enable you to recognize  a neurological patient and manage the most common neurological conditions with confidence, from beginning to end.
Medical students' and practitioners' frequently perceive neurology as the most challenging specialty of all. In fact, the term "neurophobia" exists and indicates a pervasive "fear of neural sciences and clinical neurology" (Moreno-Zambrano et al 2021). Neurology can in my opinion be as simple or as complex as you want it to be.  This course lays the foundation of veterinary neurology and those with a special interest will be able to expand their knowledge with a good background.
You will find out how to perform a neurological examination and how to interpret it, so you can neurolocalise accurately. The course will also provide an overview on the most common intracranial, spinal and neuromuscular disorders our pets can suffer from.
The course is run by Josep Brocal (EBVS and RCVS Recognised Specialist in Neurology). The course runs over a 6-week period and takes around 8 hours to complete. The course is delivered via video webinars and supplemented with discussion forums giving you the opportunity to ask questions or discuss cases you may be facing in your practice.
Access to this course is for 12 months from the start of the course going live on our website. The discussion forum will be monitored for the course duration only.
Meet the speakers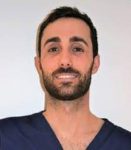 Josep Brocal
Neurology Specialist
show
Josep graduated from University CEU Cardinal Herrera (Valencia) in 2011. After a rotating rotating internship at Ars Veterinaria (Barcelona) followed by a neurology internship at the Animal Health Trust (Newmarket), Josep spent four years at the University of Glasgow School of Veterinary Medicine for residency training in in neurology and neurosurgery. In 2018 Josep passed the European College of Veterinary Neurology examinations and was awarded the European Diploma becoming a European Specialist. The following year Josep was awarded a Masters of Veterinary Medicine for his thesis on Congenital vertebral malformations in dogs. Josep is passionate about teaching and is interested in all areas of veterinary neurology, but has a special interest reflex seizures and brain tumours.
Login
Accessing this course requires a login. Please enter your credentials below!
check out all our other courses
courses