Liver and pancreatic predicaments in dogs and cats
14 weeks
Internal Medicine
16 CPD hours
This veterinary thought exchange online tutored course takes a more detailed look at the investigation and management of liver and pancreatic disease in dogs and cats.
The liver plays a critical role in many biologic processes essential to life. The liver has a remarkable regenerative capacity after significant loss. However, liver diseases associated with fibrosis, inflammation or viral infections impair this regenerative process and liver function deteriorates. Liver enzymes can become increased for many reasons, not always due to primary liver disease. Clinical signs can also be non-specific, which can make diagnosis challenging. We will cover diseases of the liver from acute toxicity to portosystemic shunts. Why is pancreatitis still such a challenge? We aim to answer all these questions and much more.
The course is run by Scott Kilpatrick (EBVS and RCVS Recognised Specialist in Small Animal Internal Medicine) and Aaron Harper (EBVS and RCVS Recognised Specialist in Small Animal Oncology). The course runs over a fourteen-week period and takes around 16 hours to complete. The course is delivered via video webinars and supplemented with discussion forums with the course tutors, giving you the opportunity to ask questions or discuss cases you may be facing in your practice.
(Access to this course is for 12 months).
Meet the speakers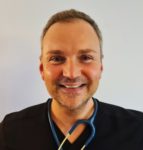 Scott Kilpatrick
Director, Internal Medicine Specialist
show
Scott graduated from Edinburgh Vet School in 2007. Initially, he worked for the PDSA, before taking a Senior Veterinary Surgeon position with Vets Now in Edinburgh in 2010. Scott started his residency in internal medicine at the University of Edinburgh in 2012 after completing a year as a Teaching Fellow in Anatomy and Physiology. He completed his residency in 2016 after finishing his Masters in the pathogenesis of canine liver disease and has since been working in referral practice. Interventional radiology is something that really interests Scott, and he spent some time in 2018, working in this area at UC Davis in California. Scott has created and delivered a Post-graduate Certificate in Small Animal Emergency Medicine in association with the University of Chester. In 2023 he was awarded Fellow of the Royal College of Veterinary Surgeons (FRCVS) for his meritorious contribution to clinical practice.
Login
Accessing this course requires a login. Please enter your credentials below!
check out all our other courses
courses