Fundamental skills for RVNs: What you need to know about nursing in practice (2021 intake)
This course is an introductory approach to nursing skills, tips and tricks that experienced RVNs can share with you to support you as you transition into your new role or return to your veterinary career, following some time away from the profession.
This veterinary thought exchange online tutored course takes a different approach towards supporting both the newly qualified and returning to practice Registered Veterinary Nurses (RVNs). This course is also appropriate for anyone working in a support role within veterinary practice (Animal Care Assistants). This course has been carefully created to provide a completely holistic approach to CPD for RVNs.  The course is also underpinned by a real-time discussion forum where you can ask any of your nursing questions while you are working your way through the lessons.
There are a variety of amazing speakers on this course from across the veterinary profession, including Carl Bradbrook (Zeropain Philosophy – Anaesthesia), Laura Rosewell (Nursing Clinics), Fiona Marjoram (Hills Pet Nutrition UK), Jon Hall (Bandaging & wounds), Ashley Wemple (ECC), Mairi Frame (Diagnostic Imaging), Hayley Walters (Pain recognition and management) Wendy Irvine (Exotics) and Scott Kilpatrick (Laboratory 101).
This course will take approximately 14 hours to complete and will provide you with a completion certificate at the end of the course and the course will run over 12 weeks.
(Access to this course is for 12 months and you can still join the course after course start date).
Sponsored by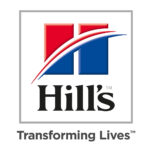 Meet the speakers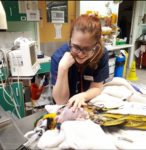 show
Ashley grew up in a small town in rural North Carolina. From there she moved to a slightly bigger part of the state to go to university at North Carolina State University in Raleigh, NC where I  studied animal science and obtained a bachelors degree in that field in 2003. While studying, I started working nights at an ECC veterinary hospital and I developed a passion for ECC nursing and teaching. I moved to the UK in 2008 to take a job as an ECC nurse at Vets Now Gateshead and have been there ever since (currently as Principal Nurse Manager).  I earned my CertVNECC in 2010 and continue to tutor for that program, as well as other teaching and mentoring for IVC, Vets Now and the veterinary thought exchange.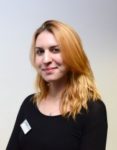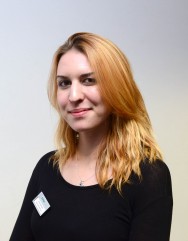 Laura Jones
RVN & VTS (Small Animal Internal Medicine)
show
Laura Jones qualified as a veterinary nurse in 2010, gained the DipAVN in 2014 and completed a degree in advanced veterinary nursing in 2017. Laura joined a newly-opened referral centre in Hampshire in 2015, to support and develop the Internal Medicine service. Here, her passion for medical nursing grew, leading to Veterinary Technician Specialist certification in small animal internal medicine in 2019. That same year, Laura developed a social media page and website, "Veterinary Internal Medicine Nursing', to educate and inspire nurses wanting to learn about medical patients, and speaks nationally on a variety of medical nursing topics. Laura currently works at The Ralph Referral Centre, where she nurses both high-dependency and medical patients, whilst leading the team of critical care nurses, She serves on both the Feline Focus and Companion editorial board and was elected to join BVNA council this year.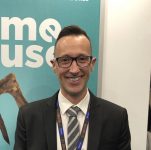 Carl Bradbrook
Anaesthesia Specialist
show
Carl graduated from the University of Liverpool and after a few fun years in mixed practice undertook a residency in anaesthesia and intensive care at The Royal Veterinary College and Davies Veterinary Specialists. He has worked in several private and university referral centres, as well as an independent anaesthesia consultant. He co-founded Zero Pain Philosophy, aiming to ensure pain is identified and treated appropriately in our companion animal patients. He moved to Anderson Moores Veterinary Specialists in October 2018 to join the anaesthesia team and is an RCVS and an EBVS European Specialist in Veterinary Anaesthesia and Analgesia.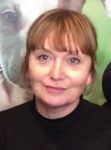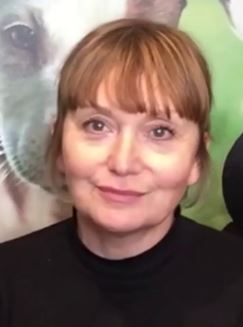 Fiona Marjoram
VN & Nurse Programme Coordinator with Hills
show
Fi Marjoram began nursing in 1987 and qualified as a VN in 1989. She worked in veterinary practice for 13 years, during the last year of which she also worked as a veterinary nursing and animal care lecturer at the West Sussex College of Agriculture. Having achieved her first qualification in small animal nutrition in 1991, Fi moved into her first nutritional sales role in 2000 and joined Hill's in 2005. Her current role as Nurse Programme Coordinator focuses primarily upon the support and development of veterinary nurses within practice.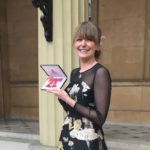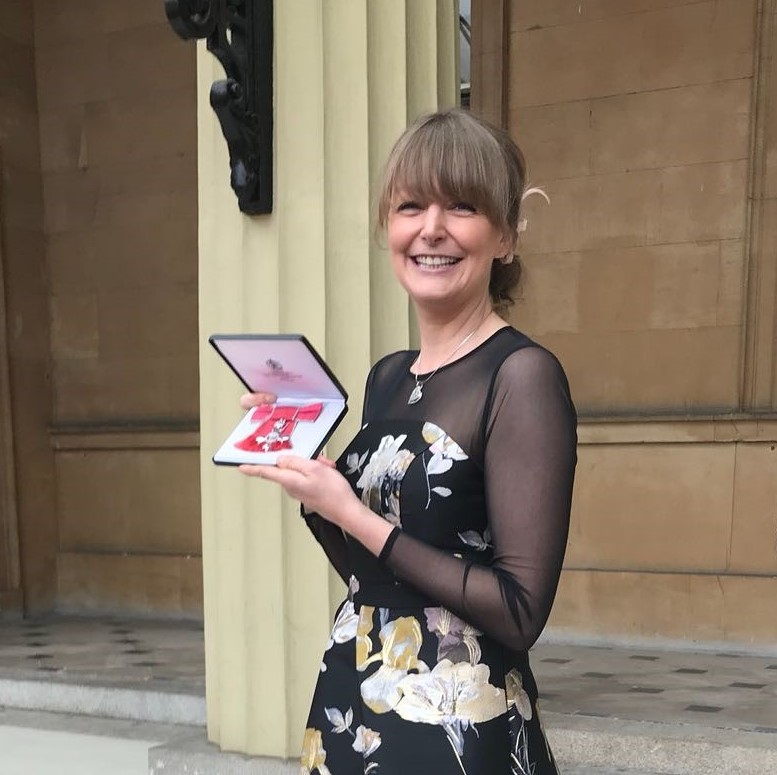 show
Hayley qualified as a veterinary nurse in 1999. She spent 7 years in mixed animal practice in Derbyshire before relocating to China in 2006 to work for 'Animals Asia' with bears rescued from the bile farming industry and dogs rescued from the illegal dog meat trade. In 2012 she moved to Edinburgh to be the Welfare and Anaesthesia VN for The Jeanne Marchig International Centre for Animal Welfare Education at the University of Edinburgh. Hayley was part of The Royal (Dick) School of Veterinary Studies teaching hospital's anaesthesia team but also taught nursing and clinical skills to veterinary students in developing countries. In 2019 Hayley moved to Nottingham to work in small animal first opinion, and emergency care. She still works remotely for the University of Edinburgh creating a veterinary nurse online skills resource to help student veterinary nurses training in developing countries. Hayley received an MBE from the Queen in 2018 for Services to Veterinary Education and Animal Welfare.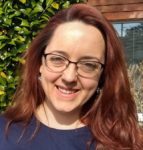 show
Wendy started off training and working in a mixed practice in Midhurst, West Sussex and qualified as a veterinary nurse in 2000. Wendy then became keen to pursue additional qualifications with an Honours degree in Zoology and a Masters in Applied Animal Behaviour and Welfare. She has experience working as a keeper in a number of zoos and returned to vet nursing at the Royal (Dick) School of Veterinary Studies, where she spent 9 years as the dedicated exotics and wildlife vet nurse. During this time Wendy had the opportunity to be involved in vet and nurse student teaching and developed her passion for nursing exotic pets and their welfare needs. She has lectured at various veterinary conferences, contributed towards two BSAVA manuals, and other veterinary publications, and in 2019 organised and ran the nursing stream at the International Conference on Avian Herpetological and Exotic Animal Medicine (iCARE) in London. Wendy started her new role as Marwell Zoo's RVN in 2015, and enjoys adapting what she has learnt to a wide variety of species, and contributing to the vet teams' commitment to welfare and conservation.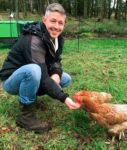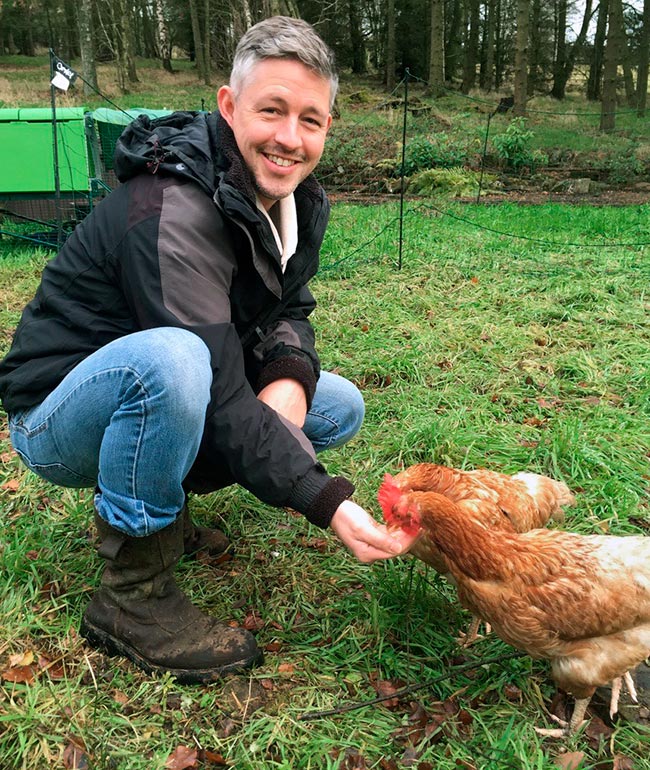 Jon Hall
Surgery Specialist
show
Jon is the son of a Wigan vet and spent several years working in small animal general practice after graduating in 2004. He became an ECVS  specialist in small animal surgery in 2015 and has worked at the RVC, the University of Cambridge and University of Edinburgh. He is a Professor in small animal surgery at the University of Nottingham, a Fellow of the Royal College and a Senior Fellow of the Higher Education Academy. He loves a good bit of surgery and being in a lucky position to help out colleagues with their surgical conundrums and through teaching.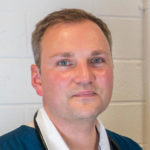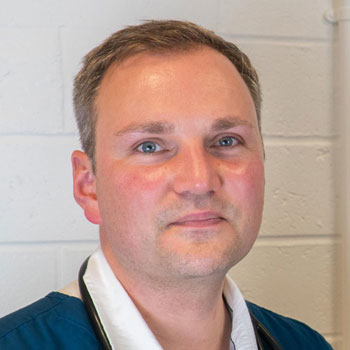 Scott Kilpatrick
Director, Internal Medicine Specialist
show
Scott graduated from Edinburgh Vet School in 2007. Initially, he worked for the PDSA, before taking a Senior Veterinary Surgeon position with Vets Now in Edinburgh in 2010. Scott started his residency in internal medicine at the University of Edinburgh in 2012 after completing a year as a Teaching Fellow in Anatomy and Physiology. He completed his residency in 2016 after finishing his Masters in the pathogenesis of canine liver disease and has since been working in referral practice. Interventional radiology is something that really interests Scott and he spent some time in 2018, working in this area at UC Davis in California. Scott has created and delivered a Post-graduate Certificate in Small Animal Emergency Medicine in association with the University of Surrey. Scott is currently an Internal Medicine Specialist working with Idexx.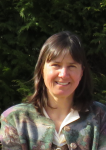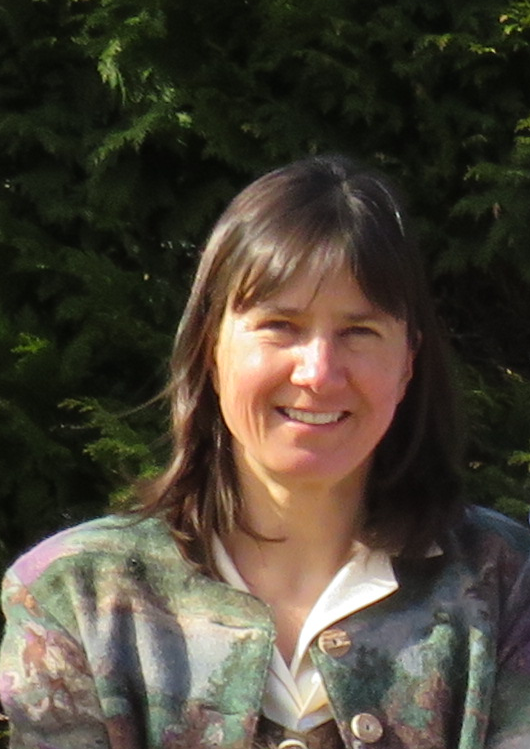 Mairi Frame
Diagnostic Imaging Specialist
show
Mairi is an RCVS and ECVDI Diplomate who came to imaging literally by accident, having taken a year out from general practice to study for an RCVS Certificate in radiology after a back injury and in doing so found her passion. After her residency, she worked in all aspects of veterinary diagnostic imaging at specialist centres in Switzerland, Austria, Sweden and the Republic of Ireland, returning to the UK in 2001 to develop a multimodality imaging service, undergraduate course and residency program in Diagnostic Imaging at the Royal (Dick) Veterinary School in Edinburgh, where she continued to work for 15 years. Mairi gained postgraduate Certificates in University Teaching and Digital Education with a view to developing new approaches for teaching diagnostic imaging online. She is currently working in specialist referral centres in Glasgow and Switzerland.
Login
Accessing this course requires a login. Please enter your credentials below!
check out all our other courses
courses