Emergency Surgery Essentials for Veterinary Surgeons
8 weeks
Soft Tissue Surgery
10 CPD hours
This veterinary thought exchange online tutored course takes a more detailed look at the soft tissue surgical approaches to commonly presented emergencies in dogs and cats.
Emergency surgeries can be a challenge because you can't plan for them and gaining enough experience to perform them confidently depends entirely on whether you've been presented with the condition before in adequate numbers. This course aims to review the approach to some emergency presentations, take steps to stabilise the patient (if possible) for anaesthesia and make sensible decisions on whether surgery is appropriate. Tips and tricks for surgical procedures for haemabdomen, foreign body obstructions (including enterectomy / anastomosis ), gastric dilation and volvulus, and urinary obstruction / uroabdomen will be reviewed. And what about if you don't find what you expected?
The course is run by Jon Hall (EBVS and RCVS Recognised Specialist in Small Animal Surgery). It runs over a eight-week period and takes around 10 hours to complete. The course is delivered via video webinars and supplemented with discussion forums with the course tutor, giving you the opportunity to ask questions or discuss cases you may be facing in your practice.
Access to this course is for 12 months from the start of the course going live on our website. The discussion forum will be monitored for the course duration only.
Meet the speakers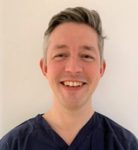 Jon Hall
Surgery Specialist (Soft Tissue)
show
Jon was born into primary care practice and spent several years working as a small animal GP after graduating in 2004. He became an ECVS specialist in small animal surgery in 2015 and has worked at the RVC, the University of Cambridge and University of Edinburgh. He is a Professor in small animal surgery at the University of Nottingham, a Fellow of the Royal College and a Senior Fellow of the Higher Education Academy. He loves a good bit of surgery and being in a lucky position to help out colleagues with their surgical conundrums and through teaching. Jon has worked on call for his whole career and spent a few months working in a dedicated emergency clinic. He has been a lecturer and examiner on the BSAVA CertECC and helps train Vets Now graduates on practical approaches to emergency surgeries. These experiences mean that he can empathise with colleagues working sole charge OOH and those having to fit in emergencies either in their busy daily routine or through the night with work the following morning! Experiences that encourage a certain pragmatism.
Login
Accessing this course requires a login. Please enter your credentials below!
check out all our other courses
courses