Dentistry in small animal practice: Getting to the root of the problem
7 weeks
Dentistry
Primary Care
9 CPD hours
This veterinary thought exchange online tutored course is an overall look at dental diseases and treatments in both dogs and cats.
Dental disease is one of the most commonly encountered problems in small animal practice. This course will take you through oral assessment, radiography technique and pathology, extraction techniques and specific problems in cats and dogs. It will provide you with the most up to date information in this area, supported by a live Q and A session where you can ask the tutor questions about your trickier cases. Join us for an exciting journey towards maximising the best dental care for your patients.
The course is run by Ingrid Tundo (EVDC Specialist in Dentistry). The course runs over a seven-week period and takes around 9 hours to complete. The course is delivered via video webinars and supplemented with discussion forums and live chats with the course tutor.
Access to this course is for 12 months. If you sign up to the course after the live session has run, you will still be able to access the recordings from the live session. The discussion forum will be monitored by Ingrid for the duration of the course only.
Meet the speakers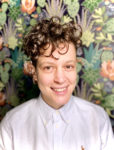 Ingrid Tundo
Dentistry Specialist
show
Ingrid Tundo is a Specialist in Veterinary Dentistry. Currently, Ingrid is the Head of Maxillofacial Surgery at DentalVets in Scotland. Ingrid has been a senior lecturer in Small Animal Dentistry and Maxillofacial Surgery at the University of Edinburgh until recently. She graduated from the University of Milan in 2014. Ingrid moved to the UK in 2017 and started a full-time residency program under Peter Southerden.  Ingrid became a diplomat at the European Veterinary Dental College in 2021. Ingrid is the only EVDC diplomate in Scotland. Ingrid has a cat called Miso and a whippet called Bagel, they are adorable and very cuddly. Dipl EVDC MRCVS EBVS®​ DVM European Veterinary Specialist in Dentistry
Login
Accessing this course requires a login. Please enter your credentials below!
check out all our other courses
courses