Canine Clinical Conundrums
8 weeks
Internal Medicine
None
10 CPD hours
This online tutored course with Jennifer Cartwright (Internal Medicine Specialist), will look at an array of canine medical conditions. We will examine the possible presentations, most appropriate diagnostic approaches and treatments for cases across several body systems. Throughout the course we will consult the most up-to-date literature and expert opinion and we will use real life examples. At the end of each lesson we will go through a complete case from presentation to outcome to consolidate our learning points. During the Live Q&A, you will also have the opportunity to discuss more complex cases, in addition to anything related to each lesson.
This course will equip you in your diagnostic approach, interpretation of laboratory results and therapeutic choices, to do the best for your canine medical cases.
This course runs over a eight-week period and takes approximately 10 hours to complete and is the equivalent of 10 hours of CPD. It is delivered via video webinars and supplemented with discussion forums and live Q&A case discussions with the course tutor(s).
Access to this course is for 12 months from the start of the course going live on our website. If you sign up to the course after the live sessions have run, you will still be able to access the recordings from the live sessions. The discussion forum will be monitored for the course duration only.
Meet the speakers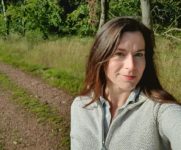 Jennifer Cartwright
Internal Medicine Specialist
show
Jennifer Cartwright is an Internal Medicine Specialist currently working towards a PhD in Tissue Repair. She completed her Veterinary degree and Veterinary Pathology degree at Bristol University, then after 2 years in first opinion practice completed an internship at the University of Nottingham. She completed her Residency and a Masters at the University of Edinburgh in 2017 and enjoyed the science and the city so much she progressed to a PhD here. Jennifer continues to work as a Specialist in referral practices and Universities throughout the UK, during her PhD, which will complete in 2021.
Login
Accessing this course requires a login. Please enter your credentials below!
check out all our other courses
courses