Advanced Medicine for RVNs
9 weeks
Veterinary Nursing
11 CPD hours
This veterinary thought exchange online tutored course takes a more detailed look at the common medical conditions that affect our patients, and how we can manage them as nurses. Medical nursing is a huge area of potential for the veterinary nurse – we can really make a difference to these patients! They often have complex conditions and comorbidities, requiring a number of diagnostic tests, procedures and potentially length hospital stays. The veterinary nurse plays an integral role in managing these patients – from spotting the signs of disease or deterioration, collecting samples and performing diagnostic tests, to caring for these patients in the hospital and beyond.
In this course we will examine the common diseases affecting our patients – including endocrine, renal, respiratory, gastrointestinal, hepatic and haematopoieitic disorders. We will look at how these diseases affect our patients, and how we support these patients as nurses.
The course is run by Laura Jones (RVN and Veterinary Technician Specialist in Small Animal Internal Medicine) over a nine week period, and takes around 11 hours to complete. It is made up of 8 video webinars, and a live Q&A session with the course tutor, alongside a discussion form for you to ask questions and share cases you may be nursing in your own clinic. 
Access to this course is for 12 months from the start of the course going live on our website. If you sign up to the course after the live sessions have run, you will still be able to access the recordings from the live sessions. The discussion forum will be monitored for the course duration only.
Meet the speakers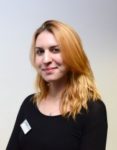 Laura Jones
RVN & VTS (Small Animal Internal Medicine)
show
Laura Jones qualified as a veterinary nurse in 2010, gained the DipAVN in 2014 and completed a degree in advanced veterinary nursing in 2017. Laura joined a newly-opened referral centre in Hampshire in 2015, to support and develop the Internal Medicine service. Here, her passion for medical nursing grew, leading to Veterinary Technician Specialist certification in small animal internal medicine in 2019. That same year, Laura developed a social media page and website, "Veterinary Internal Medicine Nursing', to educate and inspire nurses wanting to learn about medical patients, and speaks nationally on a variety of medical nursing topics. Laura currently works at The Ralph Referral Centre, where she nurses both high-dependency and medical patients, whilst leading the team of internal medicine nurses.
Login
Accessing this course requires a login. Please enter your credentials below!
check out all our other courses
courses