Advanced leadership for veterinary nurses
7 weeks
Veterinary Nursing
Personal Development
8 CPD hours
This practically orientated, solutions-based course is designed to continue to support nurses wishing to become successful leaders in practice. By exploring areas where errors are known to occur (such as medication administration and in the surgical setting) and offering practical solutions and a guide as to how to implement them delegates of this course will feel empowered to lead teams to perform to an exceptional standard whilst supporting individual wellness and ensuring patient safety.
The course is underpinned by a real-time discussion forum where you can ask any questions as you work your way through the lessons. There are also live Q&A sessions where you can chat with our speakers and other course delegates about the content or those challenging situation that you might be facing right now that you might need a little support with.
This course will run over a 7 week period and is the equivalent of (8 hours CPD/CE) for your record.
Access to this course is for 12 months from the start of the course going live on our website. If you sign up to the course after the live sessions have run, you will still be able to access the recordings from the live sessions. The discussion forum will be monitored for the course duration only.
Sponsored by

Meet the speakers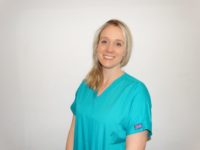 Helen Silver-MacMahon
RVN & Senior Trainer and Content Development Lead at VetLed
show
Helen is a veterinary nurse and Senior Trainer and Content Development Lead at VetLed. Having worked in general practice, referral hospitals and nursing education over the past 21 years, she has extensive professional experience and understanding from a wide range of settings. Helen is passionate about developing the veterinary professions understanding of Human Factors as a powerful aid in improving patient safety, enhancing performance and supporting the wellbeing of the veterinary team. She is a RCVS Knowledge Champion for her role in the sustained training and use of a surgical safety checklist within the small animal theatre at the former Animal Health Trust. In 2021, Helen completed an MSc in Patient Safety and Clinical Human Factors at the University of Edinburgh. For her dissertation project Helen researched situational awareness in the veterinary operating theatre and has a special interest in non-technical skills. In her role at VetLed she enjoys applying this knowledge to develop and deliver professionally relevant training for all members of the veterinary team.
Login
Accessing this course requires a login. Please enter your credentials below!
check out all our other courses
courses