A practical approach to small animal anaesthesia (2023)
7 weeks
Anaesthesia & Analgesia
Veterinary Nursing
9 CPD hours
This veterinary thought exchange online tutored course is an overall look at the different aspects of anaesthesia and analgesia. Sedation and anaesthesia are the unavoidable first step in most diagnostic and surgical procedures, and in this course we aim to shed more light on their practice. Are protocols the way forward? Is hypotension that important, and how do I treat it? Is there an easy way of making my patients comfortable? How should I choose my pre-anaesthetic medication?
Join us for an exciting journey towards maximising the safety of your patients.
The course is run by Felipe Grados (ECVAA Specialist in Anaesthesia). The course runs over a seven-week period and takes around 9 hours to complete. The course is delivered via video webinars and supplemented with discussion forums and live chats with the course tutor, giving you the opportunity to ask questions or discuss cases you may be facing in your practice.
Access to this course is for 12 months. If you sign up to the course after the live session has run, you will still be able to access the recordings from the live session. The discussion forum will be monitored by Felipe for the duration of the course.
Meet the speakers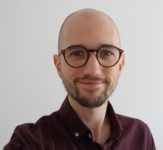 Felipe Grados
Anaesthesia Specialist
show
I discovered my passion for anaesthesia already as a veterinary student. I got the chance to learn and be involved with it while doing placement in a first opinion clinic at the same time as I study for my degree. I then qualified from the University of Leon (Spain) in 2011, which I followed with a Master's Degree in Research. I then moved to UK to pursue the exciting path of specialisation. I completed an internship in Small Animal Anaesthesia at the University of Liverpool in 2015, which I followed by a ECVAA residency in Veterinary Anaesthesia at the University of Edinburgh. After completing my residency in 2018, I worked for two years at Dick White Referrals as a clinical fellow. In 2020 I moved to Wear Referrals, where I currently work as a clinician in Veterinary Anaesthesia. I was awarded my ECVAA diploma in 2021.
Login
Accessing this course requires a login. Please enter your credentials below!
check out all our other courses
courses