A practical approach to managing toxicities in small animal practice (2023)
Dealing with animals that have ingested toxins can be one of the most stressful and challenging situations for us, when working in small animal practice. With this new tutored, interactive course, we hope to take some of that stress away. We will explore some of the most common toxins and look in detail at what we really know about the underlying pathophysiology. Apart from some of the common decontamination strategies, we will take a more focused approach to the various treatments and antidotes. You will come away from this course with the tools to treat these stressful cases with confidence.
The course is run by Kerry Doolin who is a Specialist in Emergency and Critical Care.
This course runs over a eight-week period and takes approximately 10 hours to complete and is the equivalent of 10 hours of CPD. It is delivered via video webinars and supplemented with discussion forums and live Q&A case discussion with the course tutors, giving you the opportunity to ask questions or discuss cases you may be facing in your practice.
Access to this course is for 12 months from the start of the course going live on our website. If you sign up to the course after the live session has run, you will still be able to access the recording from the live session. The discussion forum will be monitored for the course duration only.
Meet the speakers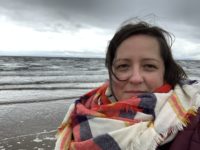 Kerry Doolin
ECC Specialist
show
Kerry has been an emergency vet for 15 years after graduating from the University of Sydney in 2005. Kerry furthered her training via a speciality emergency and critical care internship at the University of California in Davis, followed by a three year residency in emergency and critical care at the Royal Veterinary College in London. In 2019 she passed her specialty exams to become a diplomat of the American College of Emergency and Critical Care. For the last year she has been working in Sydney as Head of ECC at North Shore Veterinary Specialist and Emergency Centre.
Login
Accessing this course requires a login. Please enter your credentials below!
check out all our other courses
courses