Reply To: CASE OF THE MONTH APRIL 2023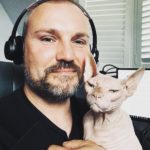 scott@vtx-cpd.com
Keymaster
09:10 12/07/23
Replying to Kathryn B. 06/07/2023 - 20:59
Thanks.
I would agree, the DM may not be that well controlled at day 23… but I question how well we ever really control DM in dogs and cats at the best of times (a debate for another day!).
The BG are actually not that interesting here. The PCO2 could be decreased due to some thing simple as panting. No major pH changes so I would not be too concerned.
I think the holter is a good shout. I will share what we did next.
Scott 🙂