Reply To: Intranasal maropitant!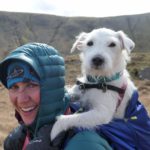 Emma Holt
Participant
09:22 18/02/22
Replying to scott@vtx-cpd.com 17/02/2022 - 10:47
Hi Scott,
I have tried this in a couple of refractory cases a few years ago. Again using the dilution and dosing you have referenced. Anecdotally, it provided some improvement in the clinical signs, but as you say both cases were on a combination of drugs and so I thought it would be worth a try to see if it helped the clinical signs at all.
It would be interesting to have prospective, controlled trial to get some evidence to back up its use.
Emma