Reply To: Covid myocarditis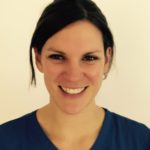 Liz Bode
Keymaster
16:14 09/02/22
Replying to Nathalie Cunha 09/02/2022 - 04:54
Hi Nathalie,
That is super interesting! Very similar to the case that I mentioned. It will be interesting to see how these cases do long term as acute myocarditis can be reversible, but if recurrent reactivation of the virus/ pro-inflammatory state then chronic myocarditis is not good news!
We have asked the web developers to allow uploading of images to the forum as we realise that this is an issue. They are supposed to be coming back to us this week with a timeline for a few changes that we have been asking for.
Thank you for sending me the images. I have added a link here to the radiographs and echo loops for anyone that wants to see Nathalie's cases.
radiograph
Echo loop
Echo loop 2
Echo loop 3
Thanks for all your valuable comments/ contributions.
Liz