home
>
Reply To: Covid myocarditis
Reply To: Covid myocarditis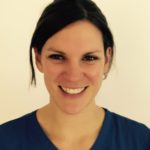 Liz Bode
Keymaster
Hi Emma,
This cat had an HCM-phenotype. What made it slightly unusual is the age and sex (although young cats of any sex can get HCM). It didn't look ischaemic as you normally see some form of regional hypokinesis but I didn't observe that. It could potentially be irreversible. Myocarditis in the acute phase can be but if it develops into chronic disease and a DCM phenotype then it doesn't tend to be.
To be honest I check troponin in all my arrhythmia and most my heart failure cases. I send to Idexx as they have a high sensitivity assay. If I were being more specific I'd say I run it in any case that is slightly out of the ordinary e.g this young female cat, one with an arrhythmia, or a dog with unexpected appearance on echo such as HCM or DCM phenotype (chronic myocarditis can cause DCM but troponin isn't always elevated).
Liz
This reply was modified 8 months ago by

Liz Bode

.