Reply To: Grape and raisin toxicity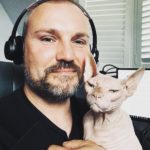 scott@vtx-cpd.com
Keymaster
05:45 25/01/22
Replying to Sybil Dryburgh 24/01/2022 - 23:13
Thank you so much for this Sybil.
I think this has come from a letter to the editor in JAVMA. I have popped the letter below with the references:
Unique sensitivity of dogs to tartaric acid and implications for toxicity of grapes
The ASPCA Animal Poison Control Center has received several reports of dogs exposed to potassium bitartrate (cream of tartar). In one report, exposure to 2 teaspoons of cream of tartar resulted in acute vomiting and severe azotemia with serum creatinine concentration of 5.9 mg/dL (reference range, 0.5 to 1.8 mg/dL) and isosthenuria within 30 hours. In another report, a dog that ingested homemade play dough made with cream of tartar developed severe vomiting and azotemia (creatinine, 8.5 mg/dL) within 24 hours. The dog was euthanized, and renal histopathologic changes were similar to those described with grape and raisin toxicosis in dogs, including cortical tubular degeneration, necrosis, and mineralization, with some evidence of regeneration.
Potassium bitartrate is the salt of tartaric acid, and both potassium bitartrate and tartaric acid are uniquely present in high concentrations in grapes and tamarinds. Older studies have demonstrated species differences in absorption, elimination, and toxicity of tartaric acid and its sodium salt, potassium sodium tartrate (Rochelle salt), with dogs identified as having substantial absorption and rapid, high renal elimination.1 Information regarding the toxicity of potassium bitartrate in animals is lacking, although one study2 found obstructive nephropathy in rats. Tartrates are considered to have a wide margin of safety in humans, but there is a report3 of hyperkalemia following ingestion of cream of tartar in a human. In humans, tartaric acid is fermented by colonic bacteria to produce short-chain fatty acids, and absorption following ingestion is low.8,11
The amount of tartaric acid and potassium bitartrate in grapes varies with type, growing conditions, and ripening. At the beginning of ripening, tartaric acid concentrations may reach 20 g/L (2%) and, in general, range between 3.5 and 11 g/L (0.35% and 1.1%).5 The amount of acid in grapes at harvest is commonly studied for wine-making purposes, but it is unclear whether the amounts described include the potassium bitartrate salt, which increases at the expense of free tartaric acid concentrations during ripening. In dogs, ingestion of grapes at doses of 20 to 150 g/kg (0.32 to 2.4 oz/lb) has been reported to result in nephrotoxicosis.6 Assuming a tartaric acid content of 1%, this would represent tartaric acid doses of 196 to 1,484 mg/kg (89 to 675 mg/lb), consistent with the nephrotoxic range found in tartaric acid studies involving dogs.1 Another source4 reported that 5 g of cream of tartar is approximately equivalent to the amount of tartaric acid in 120 g (4.2 oz) of raisins. For a 10-kg dog, this would be a dose of 0.5 g of tartaric acid/kg (0.23 g/lb) or 12 g of raisins/kg (0.19 oz/lb), which is consistent with reported toxic doses of raisins (2.8 to 37 g of raisins/kg [0.045 to 0.59 oz/lb]).6 Interestingly, the ASPCA Animal Poison Control Center has had reports of severe vomiting and acute renal failure in dogs following large exposures to tamarinds, which are also uniquely high in tartaric acid.
Owing to the similar clinical courses (vomiting and acute renal failure) and histologic findings following ingestion of potassium bitartrate and grapes in dogs as well as the demonstrated dog susceptibility to tartaric acid, we propose that tartaric acid and its salt, potassium bitartrate, are the toxic principles in grapes leading to acute renal failure in dogs. Variable concentrations may explain the inconsistency in clinical signs in dogs following grape and raisin ingestion. Furthermore, excess tartrates are removed (detartrated) from commercial wine and juice products to protect flavor and appearance.
This removal of potassium bitartrate from processed products could account for the lack of toxicosis following ingestion of products such as juice, jam, and wine.
Colette Wegenast, dvm
Irina Meadows, dvm
ASPCA Animal Poison Control Center Urbana, Ill
Rachele Anderson, dvm
South Shore Veterinary Hospital Cicero, NY
Teresa Southard, dvm, phd
College of Veterinary Medicine Cornell University Ithaca, NY
1. ↑ Younes M, Aquilina G, Castle L, et al. Re-evaluation of l(+)-tartaric acid (E 334), sodium tartrates (E 335), potassium tartrates (E 336), potassium sodium tartrate (E 337) and calcium tartrate (E 354) as food additives. EFSA J 2020;18:e06030.
Search Google Scholar
Export Citation
2. ↑ Inoue K, Morikawa T, Takahashi M, et al. Obstructive nephropathy induced with dl-potassium hydrogen tartrate in F344 rats. J Toxicol Pathol 2015;28:89–97.
Crossref
Search Google Scholar
Export Citation
3. ↑ Rusyniak DE, Durant PJ, Mowry JB, et al. Life-threatening hyperkalemia from cream of tartar ingestion. J Med Toxicol 2013;9:79–81.
Crossref
Search Google Scholar
Export Citation
4. ↑ Spiller GA, Story JA, Furumoto EJ, et al. Effect of tartaric acid and dietary fibre from sun-dried raisins on colonic function and on bile acid and volatile fatty acid excretion in healthy adults. Br J Nutr 2003;90:803–807.
Crossref
Search Google Scholar
Export Citation
5. ↑ Moreno J, Peinado R. Grape acids. In: Moreno J, Peinado R, eds. Enological chemistry. London: Academic Press, 2012;121–134.
Search Google Scholar
Export Citation
6. ↑ Eubig PA, Brady MS, Gwaltney-Brant SM, et al. Acute renal failure in dogs after the ingestion of grapes or raisins: a retrospective evaluation of 43 dogs (1992–2002). J Vet Intern Med 2005;19:663–674.
Search Google Scholar
Export Citation