Reply To: Make cytology great again!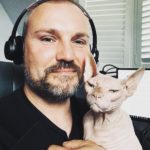 scott@vtx-cpd.com
Keymaster
12:49 03/11/21
Replying to Emma Holt 02/11/2021 - 20:04
It is amazing indeed!
I must admit I do the same. We would take between 30-5 samples and assess them for cellularity. When I see hepatocytes I am happy. I can't find any literature to support a specific number… so lets stick with 3-5!
Scott 🙂