Reply To: Make cytology great again!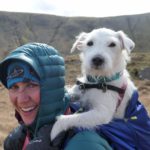 Emma Holt
Participant
20:04 02/11/21
Replying to scott@vtx-cpd.com 02/11/2021 - 17:07
It's pretty amazing how much information they can gain from a few slides, which they describe as predominantly harvesting fresh blood and having low to moderate cellularity.
Do you have a preference of how many hepatic FNA's you take/submit generally for an ultrasound that shows diffuse, non-specific hepatic changes?
I normally aim for a minimum of three slides/FNA that look like they are good samples, but I don't think I've based this on any specific evidence.
Thanks again
Emma