home
>
Reply To: Pancytopenia in Cats
Reply To: Pancytopenia in Cats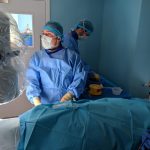 scott@vtx-cpd.com
Keymaster
Hello again.
Following on from my last post. I have some updated information from the work the RVC are doing:
"Based on the evidence to date, the one aspect of these cases that formed a consistent pattern was the diet of the affected individuals.
Data obtained from the survey so far (June 13th) :
• Number of affected cats: 108 (June 16th – 142)
• Median age at presentation: 2.21 years (IQR 0.75 – 6.15, range 0.08 – 14.92)
• Median duration of clinical signs prior to presentation: 2.00 days (IQR 1.00 – 3.00, range 0.00 – 68.00)
• Most common clinical signs were lethargy (75.9%), anorexia/inappetence (65.7%), pyrexia (34.4%) and signs of bleeding (petechiae – 18.5%; haematochezia 13.9%; oral haemorrhage 13.0% and haematuria 10.2%); vomiting and diarrhoea are not consistent clinical signs
• FIV testing negative in all tested cats (77.8%)
• FeLV testing negative in all tested cats (76.9%)
• Parvovirus testing on bone marrow – positive in one cat (1.5%) and negative in 14 other cases, further testing of samples is pending
• Bone marrow sampling -if performed – revealed 53.6% hypoplasia, 39.3% aplasia – some cats were sampled post euthanasia, and examination of those samples are still pending.
• 44.4% indoor only, 55.6% indoor and outdoor, remaining unknown
• 33.3% from a single household, 66.7% from a multi-cat household, for 65.3% of the multi-cat household both cats were affected
• 55.6% of cats received flea/dewormer, 34.3% no treatment, remaining unknown
• 10.2% were vaccinated within 1 mth of presentation, 88.0% did not receive a recent vaccination, not recorded in 1.8%
• For 75.9% (n=82)of the cats, specific details to diets were recorded, 45.1% of the cats were fed on a dry diet only, 2.4% on wet only, and 52.4% on a combination of dry and fed.
• 69 cats (84.1%) were fed on one of 3 dry diets
Given this apparent association with diet, we welcome the Food Standards Agency's (FSA) product recall notice. While we have not definitively established diet as the cause of pancytopenia in these cats, we are continuing to liaise with the pet food industry and regulatory bodies to investigate the matter and identify the possible underlying causes of this extremely serious condition.
We are still very keen to collect epidemiological data +/- residual patient samples and feed samples, so PLEASE continue logging your cases. https://rvc.onlinesurveys.ac.uk/pancytopenia
Initial investigations have not identified a causative agent yet:
• Copper and zinc – unremarkable
• Cobalamin, folate – within reference in majority of cases
• Oestrogen concentration – low in tested animals
• Heavy metals concentration on blood – no lead, though some have a very short half-life in blood, further testing underway
• Post mortem examinations so far have not found any other significant abnormalities beside the bone marrow findings and changes that might result from this; in particular no gastrointestinal, hepatic or renal changes are noted.
Further feed analysis is underway currently. The recalled diets are:
Sainsbury's:
Sainsburys Hypoallergenic Recipe complete dry cat food with salmon 1+years 800g
Sainsburys Hypoallergenic Recipe complete dry cat food with chicken 1+years 800g
Pets at Home:
Ava Kitten Chicken 300g and 2kg
Ava Adult Chicken 300g, 2kg and 4kg
Ava Adult Fish 2kg
Ava Mature Chicken 7+ 2kg and 4kg
Ava Senior Chicken 12+ 2kg
Ava Sensitive Skin & Stomach 1.5kg
Ava Weight Management 1.5kg
Ava Hairball 1.5kg
Ava Oral Care 1.5kg
Ava British Shorthair 1.5kg
Ava Persian 1.5kg
Ava Maine Coon 1.5kg
Applaws products (best before date between December 2022 to June 2023 with a site reference code of GB218E5009):
Applaws Cat Dry Chicken 400g, 2kg and 7.5kg
Applaws Cat Dry Senior Chicken 400g, 2kg and 7.5kg
Applaws Cat Dry Chicken & Salmon 400g, 2kg and 7.5kg
Applaws Kitten Dry Chicken 400g, 2kg and 7.5kg
Applaws Cat Dry Chicken & Lamb 400g, 2kg and 7.5kg
Applaws Cat Dry Chicken & Duck 400g, 2kg and 7.5kg
Applaws Cat Dry Ocean Fish 350g, 1.8kg and 6k
I hope that helps.
Scott 🙂