Reply To: Interesting Case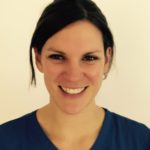 Liz Bode
Keymaster
20:26 21/02/21
Hi Emma,
Some great questions. The best place to look for a protocol when treating dogs and cats with heart worm is the American Heartworm Society – they have very detailed guides, regularly updated and a 'how to' protocol. I have also written a webinar which you should have access to 🙂
https://www.heartwormsociety.org
A positive Elisa should be confirmed with additional tests as false positive are found and melarsomine is not a nice drug!
Treatment really depends on the severity (how symptomatic the dog is) of heart worm. Dogs that are symptomatic should get steroids, doxy, macrocyclic lactones and melarsomine (you can get it in UK but needs to be imported). Thromboembolic disease is usually caused by the worms themselves so possibly why clopidogrel/ aspirin aren't advised.
Hope that is helpful.
Liz