Reply To: CRP…is it useful?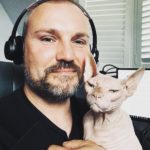 [email protected]
Keymaster
20:02 17/01/21
Could not agree more Emma.
Immune-mediated disease is definitely when I use it the most. I agree that clinical signs often guide us, but it is a useful marker to measure, especially when we start to wean the steroid dose. The main thing as you say is that it is really non-specific. There are a couple of interesting papers that also suggest it may be useful in the management of respiratory disease:
The Utility of Acute-Phase Proteins in the Assessment of Treatment Response in Dogs With Bacterial Pneumonia
Background: Acute-phase proteins (APPs) are sensitive markers of inflammation, and serum C-reactive protein (CRP) recently has been shown to be a useful diagnostic marker in dogs with bacterial pneumonia (BP). In humans with community-acquired pneumonia, APPs also have great utility as follow-up markers aiding in the assessment of treatment response.
Objectives: The aim of our study was to investigate the applicability of APPs as markers of treatment response in dogs with BP.
Animals: Nineteen dogs diagnosed with BP and 64 healthy dogs.
Methods: The study was conducted as a prospective longitudinal observational study. Serum CRP, serum amyloid A (SAA), and haptoglobin concentrations were followed during a natural course of BP. Normalization of serum CRP was used to guide the duration of antibiotic treatment (treatment was stopped 5-7 days after CRP normalized) in 8 of 17 dogs surviving to discharge; 9 of 17 dogs were treated according to conventional recommendations.
Results: All measured APPs initially were significantly increased, but the magnitude of increase was not correlated to disease severity. C-reactive protein and SAA concentrations decreased rapidly after initiation of antimicrobial treatment. When normalization of serum CRP was used to guide the duration of antibiotic treatment, treatment duration was significantly (P = .015) decreased without increasing the number of relapses.
Conclusions and clinical importance: Serum CRP and SAA reflected the recovery process well and therefore may be used as markers of treatment response. According to the results, the normalization of serum CRP may be used to guide the duration of antibiotic treatment in dogs with BP.
Serum C-reactive protein as a diagnostic biomarker in dogs with bacterial respiratory diseases
Background: C-reactive protein (CRP) is a major acute-phase protein in dogs. Serum concentrations are low in healthy animals, but increase rapidly after inflammatory stimuli.
Objective: The aim of the study was to investigate CRP concentrations in various respiratory diseases of dogs and to determine if CRP can be used as a biomarker in the diagnosis of bacterial respiratory diseases.
Animals: A total of 106 privately owned dogs with respiratory diseases (17 with bacterial tracheobronchitis [BTB], 20 with chronic bronchitis [CB], 20 with eosinophilic bronchopneumopathy [EBP], 12 with canine idiopathic pulmonary fibrosis [CIPF], 15 with cardiogenic pulmonary edema [CPE], and 22 with bacterial pneumonia [BP]) and 72 healthy controls.
Methods: The study was conducted as a prospective cross-sectional observational study. CRP was measured in serum samples. Diagnosis was confirmed by clinical and laboratory findings, diagnostic imaging, and selected diagnostic methods such as cytological and microbiological analysis of respiratory samples, echocardiography, and histopathology.
Results: Dogs with BP had significantly higher CRP concentrations (median, 121 mg/L; interquartile range, 68-178 mg/L) than dogs with BTB (23, 15-38, P = .0003), CB (13, 8-14, P < .0001), EBP (5, 5-15, P < .0001), CIPF (17, 10-20, P < .0001), or CPE (19, 13-32, P < .0001) and healthy controls (14, 8-20, P < .0001). Dogs with BTB had significantly higher CRP concentrations than dogs with CB (P = .001) or EBP (P < .0001) and healthy controls (P = .029). Conclusion and clinical importance: These results indicate that CRP has potential for use as an additional biomarker, especially in the diagnostics of BP. All very interesting! Have just set up a live journal club on this exact topic! Scott 🙂