Reply To: NT-proBNP in Labradors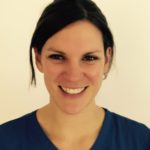 Liz Bode
Keymaster
07:55 25/07/20
Hi Sophie,
Excellent questions. The individual variability in dogs with DCM wasn't tested but I'd imagine it would be the same as the healthy dog. You could serial sample in dogs where you were suspicious of heart disease (generally speaking this is where a dog has a murmur – it is rare to see heart disease without a murmur in a dog, unlike a cat). NT-proBNP has been used to track changes in dogs with mitral valve disease for example and I believe the RVC is looking at this currently. So if a client can't afford repeated echo then you could consider doing this, but I'd always advise echo for monitoring if you can just to avoid false positives and false negatives with NT-proBNP.
In the ACVIM discussion one of the authors of the Lab paper said the following; "I think more breed-specific information on NT-proBNP would be very useful – although a low index of individuality for NT-proBNP has been reported (as we also found in Labradors – see above), meaning that the individual variability is low compared to the group and individual changes over time may be masked by the background "noise" of the wider population.
That suggests that we should probably track individual changes rather than compare one dog to a population reference. However, I think that's rather impractical in most cases where people use NT-proBNP for disease screening (certainly common in UK practitioners), so a reference interval should be a guide that is considered less useful than tracking a trend in one dog if they are considered high risk (family history, equivocal echo, etc)."
Hope that's helpful.
Liz