Journal Club (issue 6): Grape and raisin toxicity
This journal club issue will review 2 of the most recent open access papers on grape toxicity in dogs. We will discuss the current known information of grape toxicity, how these papers add to the literature and how this may change the way we treat these cases and the prognosis we provide to owners.
Meet the speakers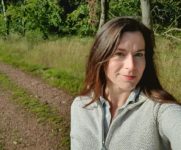 Jennifer Cartwright
Internal Medicine Specialist
show
Jennifer Cartwright is an Internal Medicine Specialist currently working towards a PhD in Tissue Repair. She completed her Veterinary degree and Veterinary Pathology degree at Bristol University, then after 2 years in first opinion practice completed an internship at the University of Nottingham. She completed her Residency and a Masters at the University of Edinburgh in 2017 and enjoyed the science and the city so much she progressed to a PhD here. Jennifer continues to work as a Specialist in referral practices and Universities throughout the UK, during her PhD, which will complete in 2021.
already purchased this webinar? login to your vtx account for access
login
check out all our other webinars
webinars