FIP: An update on legal treatment options
This webinar will review new legally available treatment options for FIP. Remdesivir was made legally available for use in FIP cases in the UK in August 2021, and as of November 2021 we also have GS 441524 available orally. This webinar will discuss recommended treatment protocols with cats with wet, dry, ocular and neurological FIP, as well as how to monitor these cases and what to do in cases of relapse.
Meet the speakers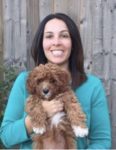 Stephanie Sorrell
Feline Medicine Specialist
show
Stephanie graduated from the RVC and undertook her residency in Internal Medicine at Edinburgh University. She is a European Internal Medicine Specialist and RCVS Feline Specialist. She is the director of Canine and Feline Medicine Consultancy Ltd through which she provides locum internal medicine and feline medicine cover to private and university-based referral practices and is director of The Mindful Vet through which she provides bespoke CPD to practitioners. She is also a senior consultant at Virtual Veterinary Specialists. She has a passion for teaching and has lectured internationally as well as publishing original research papers in journals.
already purchased this webinar? login to your vtx account for access
login
check out all our other webinars
webinars