Wednesday, June 17th, 2020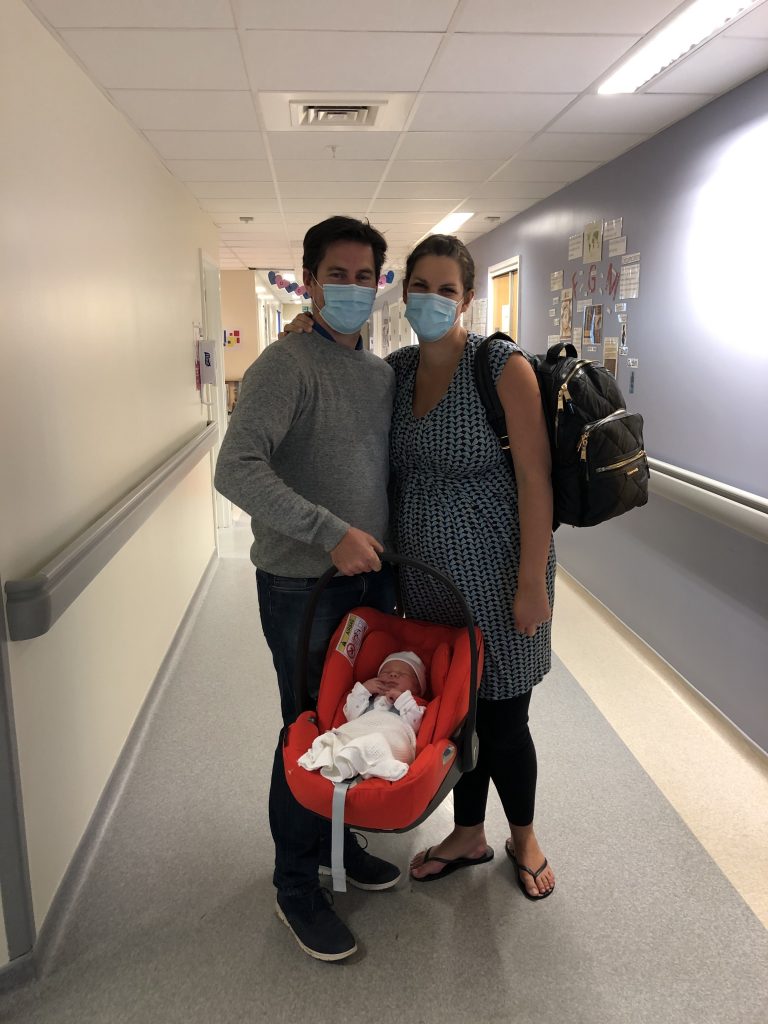 The arrival of their little boy has already been an eventful period of Liz and Sean's life. Unfortunately, last year Liz suffered 2 miscarriages and a chemical pregnancy. These left Liz wondering if they would ever be able to have a family and affected her mental health significantly. A referral to her local hospital, St. Mary's, to the recurrent miscarriage department enabled Liz to have various tests but also access to a specialist counselling service, which was one of the most positive steps she could have taken. Fortunately for Liz and Sean the amazing treatment that Liz received, enabled them to get, and stay, pregnant again. The last 9 months have been an anxious time but maintaining the counselling and support from family and friends really helped. The COVID-19 pandemic added another dynamic to the mix.
Liz took voluntary furlough and started maternity leave early. Again, they were lucky that their NHS trust allowed Sean to be present all the way through from induction to the postnatal ward. This isn't the same at all hospitals; making the birthing experience an even more stressful time. Having a baby on lockdown does have its positive side though, babies are thriving and maintaining their weight more than normal. This is thought to be due to the reduced number of distractions from visitors etc allowing new parents to concentrate on building relationships with their new child.
---