Reply To: Do you always remove the bone?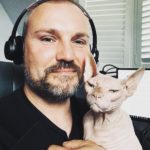 scott@vtx-cpd.com
Keymaster
15:24 09/03/22
Replying to Ursula Lanigan 01/03/2022 - 16:06
Hello Ursula.
Thank you for this brilliant thoughts. I think you are right, totally depends on the case. If there are persistent symptoms then it would definitely move forward your decision to do to surgery.
I often see cases that have eaten a variety of chicken bones (that are asymptomatic) for endoscopic retrieval. I think many of them could be left alone and would dissolve just fine.
Scott 🙂