home
>
Reply To: Gastroprotectants: Taking the acid out of the suppression
Reply To: Gastroprotectants: Taking the acid out of the suppression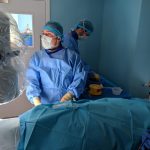 scott@vtx-cpd.com
Keymaster
Hello.
Hope you are safe and well. I think you make some really interesting points. I am so glad you enjoyed the webinar.
I think that we totally underestimate the side effects of omeprazole! It could have been causing the diarrhoea in these patients. Overall, it is most important that the patient eats! Some chicken while hospitalised is really not a deal breaker! I suppose any diet change could cause diarrhoea in any patient. More and more humans are using probiotics with PPI's to help with side effects:
https://pubmed.ncbi.nlm.nih.gov/31114137/?from_term=omeprazole+diarrhoea&from_sort=date&from_pos=7
The questions always has to be whether the omeprazole/PPI is actually required in the patient in the first place!
Scott 🙂