home
>
Reply To: Improving patient care and welfare
Reply To: Improving patient care and welfare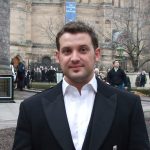 Andy Bell
Keymaster
Following on from Hayley's webinar on improving patient care and welfare in practice, which was excellent!!
I wanted to ask if this is something that is at the forefront of your minds in practice? Is this something that we are all thinking about for each patient or do you think that this is something that could still be improved?
When I worked in a big hospital, I found that the longer term sicker resident patients do get this, but the patients that are in and out for quicker procedures, sometimes get overlooked.
Interested to know what you are seeing in practice?
Andy