Wednesday, August 19th, 2020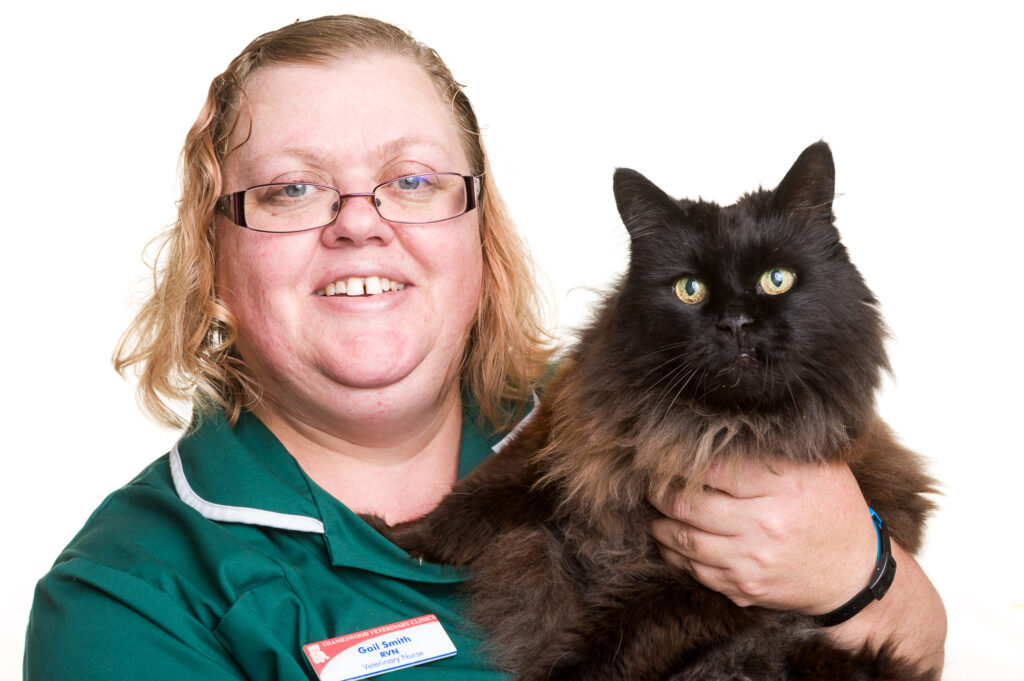 In this blog post, vtx member and RVN Gail Smith talks about her time in lockdown and some of the challenges that she has faced and happily overcome.
I am a locum nurse so work where I am needed. I mostly do OOH but have been known to do some day shifts. Lockdown was a lot of things for me. I had not really anticipated not working but I attended a few shifts the week prior to the UK officially locking down and when I arrived on shift, I was informed that 3 members of their staff had COVID-19. I was a bit alarmed. So, they have been exposed and have potentially exposed me!! It frightened me a little bit. I do not enjoy being ill but when I get ill it's not nice; colds normally go to my chest and I take ages to shake it. I'm also diabetic so that never helps. This was the first time I really stood back and thought 'Whoa this is not good!'
The next day I spoke to my diabetic team who advised they thought it was unsafe for me to attend work as I travel far afield to many different areas. With the state of my immune system, it is unimaginable becoming ill and I am generally not a very resilient person when I am ill. I was really upset about having to stay home and felt I was letting the people down for shifts that I needed to cancel. The employers in question were very understanding and kind but I felt terrible.
It was a strange feeling. The first week I sat on my sofa one morning, cleared my throat and tore an abdominal muscle…..doing nothing!! That was weird and the injury has taken most of my time in lockdown to rehabilitate. So, I went through some stages during the 4-month period I was in 'lock-down.
Upset because I was letting people down
Enjoying downtime with my cats
Loneliness and extreme boredom
Extreme anxiety that I would forget all my work skillsets
Paranoia that no-one would want to employ me or take me on shifts
Reflection on life and positive outlook
The result although stressful at the time has been positive. I have spent a lot of time with my cats. I took on some summer gardening which I have never done before and have a beautiful vibrant garden this summer. I signed up for some CPD with VSPN and learnt all about interpretation of cytology slides. I chose something different from ECC work and actually, some of it is relevant especially when preparing blood smears and looking at effusions on the microscope. I think that has already been a skill that I have been able to use going back to work which is actually encouraging as when I looked at the slide I saw exactly what the vet saw……which is good news!!
I feel less obsessed with work being the EVERYTHING in life. I was able to think on incidents where I have felt bullied and mistreated at work (that's another story) and realized that those things did happen and that I am fairly traumatized by it all. Moving on is the only thing to be done. Reflection has allowed me to realise that its ok to be good at your work but it's also ok if you are not the BIG WIG that everyone praises and its OK to put work aside at times and do things for yourself. There are always going to be buttheads in life regardless of the industry you are in. So, accept that fact and don't be a butthead yourself. People always say that you "work to live, not live to work" I never really understood the true value of that statement until Lockdown. I was able to look at my life and think about the things I wanted to do but always put off because of money or time. I always operated like I was living to work. So now I am doing what I have always wanted to do. I am carriage driving – I am actually doing the sport myself.
On reflection Lockdown has been hard. A lot of different emotions, extreme anxiety, extreme boredom then a sense of peace which allowed me to think a lot about live and work and how we have to value our own wellbeing as well. Work has been fine to restart and I think I have come to it with a renewed attitude. We do what we can…..the best that we can while we are at work……after that the rest is up to the Universe.
---