Wednesday, December 23rd, 2020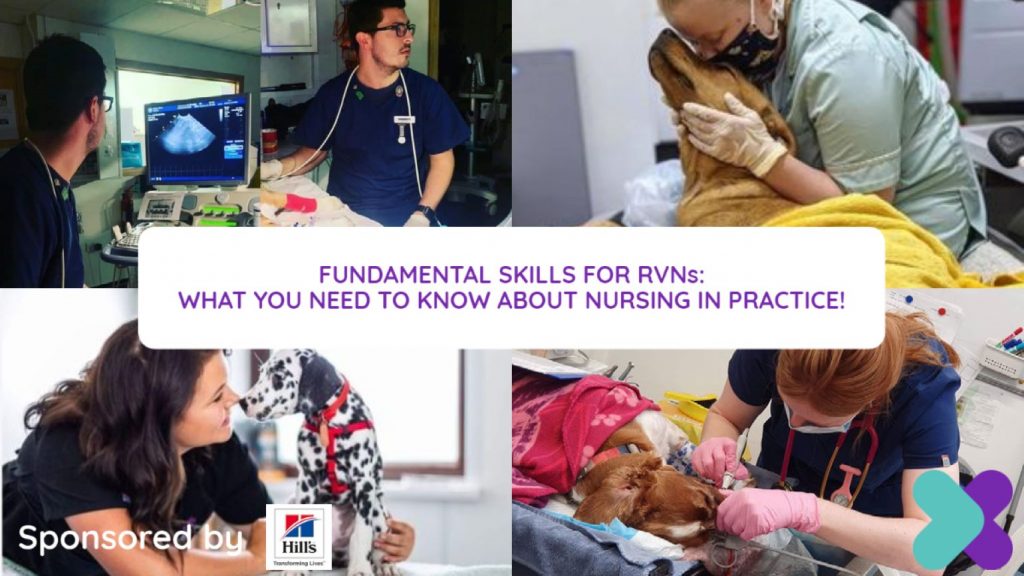 We are thrilled to be able to bring to everyone the new online course for RVNs 'Fundamental skills for RVNs: What you need to know about working in practice'. This course has been specially designed from feedback that we have had from our vtx members and followers on social media. This course is also very reasonably priced to accommodate everyone regardless of their CPD allowance.
So why is this course different?
We created this course intentionally to have a broad spectrum of topics and the content has been written by some of the most experienced and talented nurses and vets from across the UK. This means that on this course you are receiving the most up to date quality information based on the most current science – how cool is that? The topics cover emergency and critical care, nursing clinics, anaesthesia, nutrition, pain management, laboratory 101 (not just the tests we do, but why we do them and what the results can tell us), exotics, wound management and diagnostic imaging.
This is the first part of our nursing courses and we will be following this up with a more advanced level course around the Autumn time, that will really test your knowledge and make you think a bit more in detail about the things we do and why and how this changes what we do as nurses. We are very excited about that.
As always, we create the content that our members and followers are asking for and so we really hope that ACAs, VCAs, SVNs and RVNs who are newly entering the profession or those returning to the profession will find this course very helpful in your day to day roles. We hope that it will allow you to better understand some of the tasks that you face on a day to day basis and maybe even allow you to relate any new and emerging information to your colleagues in practice.
We really look forward to meeting everyone on the course and hope that this is a great success in helping to support and educate the future of the veterinary nursing profession.
Andy RVN, CertVNECC, MSc, BSc(Hons)
---