Join our free webinar
Diabetic Ketoacidosis (DKA)… Don't sugarcoat it!
This is a FREE webinar with Scott Kilaptrick (Internal Medicine Specialist) – register below!!
Thursday the 28th July 2022 @ 8pm BST
Diabetic ketoacidosis (DKA) is a serious and potentially life-threatening complications of diabetes mellitus (DM). Patients with DKA are often very ill, their management challenging, and concurrent conditions that can substantially affect prognosis are common. Fluid, electrolyte and acid-base disturbances can be significant. In this webinar we review pathophysiology and clinical signs. We discuss tips and tricks to get the most out of in house diagnostics.
The big question is… which insulin should you choose and how to give it!
Once you register you will receive an email with a link to the Live session.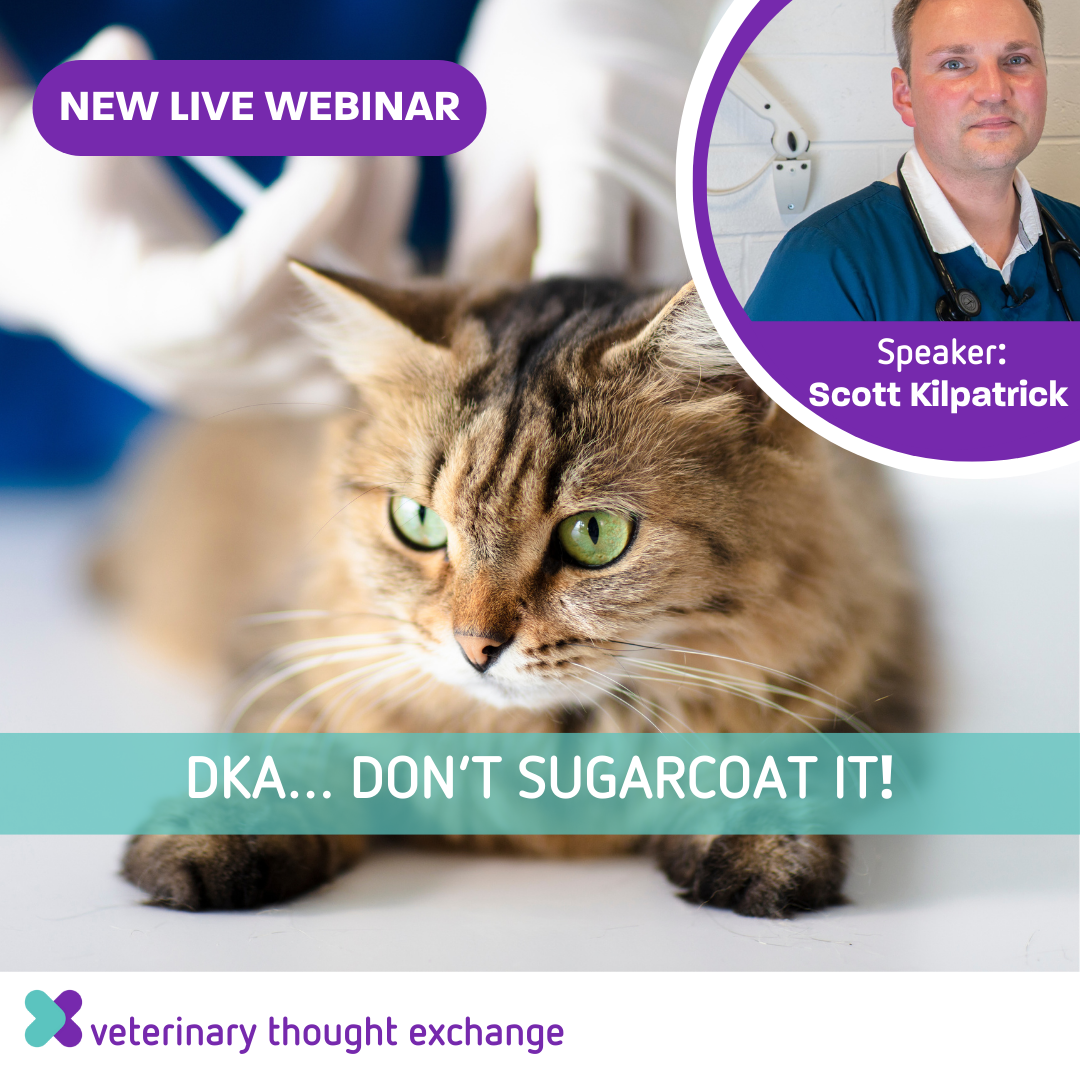 register now
* denotes required field.