vtx:empowered 'Successfully navigate your first year in practice'
Are you due to graduate in 2023? Or is your clinic planning to take on a vet from the next generation? We have something for you. The first year in practice can sometimes feel overwhelming, and we believe that knowing yourself as well as knowing the drug dosages is incredibly important. At vtx we have teamed up with Vet Empowered to offer a combination of clinical small animal topics, mentorship, and life coaching in a powerful programme: vtx empowered
This year-long programme will offer the opportunity not only to connect with other new graduates during our live CPD days but to have access to top-quality, continued development via specialist-led clinical content as well as weekly access to group coaching sessions. We have specially curated a combination of clinical and non-clinical topics, specific to new graduates to provide learning in relevant subject areas, as well as to stay connected with what's truly important to individuals.
We are incredibly excited to support the growth of the new generation of veterinary professionals, not only professionally, but personally too. The new cohort has the exciting opportunity to help shape this programme for years to come, in a year of support that is truly tailored to your needs.
This course is a collaboration between vtx and vet empowered.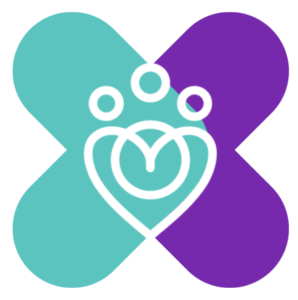 already purchased your ticket? login to your vtx account for full access
login
speaker biographies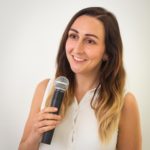 Katie Ford
Veterinary Surgeon
show
Katie graduated with distinction from the University of Liverpool in 2012. Since then she has continued to work in small animal first opinion practice, gaining her RCVS Certificate in Internal Medicine in 2017. Realising the power of preventative mindset strategies through her career and journey, she trained as a coach and in CBT, and now teaches other professionals how to use these techniques to thrive in the veterinary world. She regularly helps individuals and companies on topics such as gratitude, self-worth and dealing with imposter syndrome. She was the keynote speaker at BVNA 2020, and has spoken on stages across the world. Aside from being a personal development and human potential enthusiast, she co-runs a virtual event company and can be seen behind the scenes masterminding tech on many events in the veterinary space.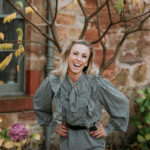 show
Claire is an experienced charity veterinary surgeon, certified life coach and meditation teacher. After going through her own personal challenges, she experienced a transformation in her mindset through coaching, and is now finding her purpose though supporting others to do the same. She is passionate about empowering others to believe in themselves and make positive sustainable change in their lives. A key part of this on her own journey was connecting with her authentic self and improving her self-relationship. Meditation was one of the key techniques that she used, and now she uses her experience and knowledge in this, to support others to be able to bring more peace, focus and clarity into their lives.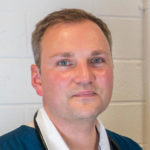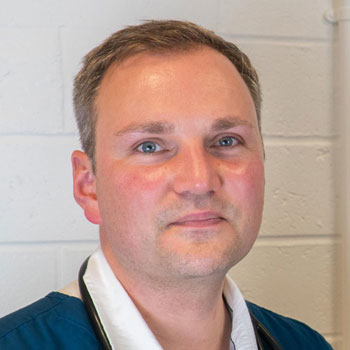 Scott Kilpatrick
Director, Internal Medicine Specialist
show
Scott graduated from Edinburgh Vet School in 2007. Initially, he worked for the PDSA, before taking a Senior Veterinary Surgeon position with Vets Now in Edinburgh in 2010. Scott started his residency in internal medicine at the University of Edinburgh in 2012 after completing a year as a Teaching Fellow in Anatomy and Physiology. He completed his residency in 2016 after finishing his Masters in the pathogenesis of canine liver disease and has since been working in referral practice. Interventional radiology is something that really interests Scott and he spent some time in 2018, working in this area at UC Davis in California. Scott has created and delivered a Post-graduate Certificate in Small Animal Emergency Medicine in association with the University of Surrey. Scott is currently an Internal Medicine Specialist working with Idexx.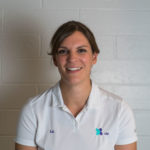 Liz Bode
Director, Cardiology Specialist
show
Liz graduated from the University of Liverpool in 2006. After spending some time carrying out voluntary work with SPANA, Liz took up a job in mixed practice in East Yorkshire. Shortly after this, Liz completed an internship at the University of Cambridge and solidified her love for all things cardio. She subsequently embarked on a PhD at the University of Manchester looking at cellular calcium handling in heart failure and ageing and was awarded her doctorate in 2013. After another spell in small animal practice Liz completed her residency in cardiology at the University of Edinburgh in 2017. Following her residency she worked at the University of Liverpool as a senior lecturer in small animal cardiology. More recently, she was awarded Fellowship of the Higher Education Academy and has taken on the role of Module Co-ordinator for the CertAVP cardiology modules at the University of Liverpool. She currently works at Chestergates Veterinary Specialists in the UK. In 2022 she was awarded Fellowship of the Royal College of Veterinary Surgeons (FRCVS) for her meritorious contribution to clinical practice.
check out all our other events
events