Lower urinary tract disease in dogs and cats: Taking the stress out of the spasm! (2022)
8 weeks
Internal Medicine
10 CPD hours
A detailed look at the causes, investigation and management of lower urinary tract disease (LUTD) in dogs and cats.
LUTD is a very common reason for patients to present in small animal practice; so this course will contain many practical tips and tricks to enable the diagnosis and management of the many disorders that can cause LUTD in cats and dogs. We will discuss many different aspects of LUTD, including the management of urinary tract infections and the challenge whether antibiotics are really indicated. The types of uroliths that effect dogs and cats are varied, so we will review the most up to date management strategies. The management of feline lower urinary tract disease remains challenging. Danielle will unlock what we really know about feline idiopathic cystitis aka Stress Cystitis and consider the evidence base and practicality of treating this frustrating condition.
The course is run by our very own Scott Kilpatrick (EBVS and RCVS Recognised Specialist in Small Animal Internal Medicine) and Professor Danièlle A Gunn-Moore (RCVS Specialist in Feline Medicine). The course runs over an eight-week period and will provide around 10 hours of CPD/CE. It is delivered via video webinars and supplemented with discussion forums and live Q&A chats with the course tutors, giving you the opportunity to ask questions or discuss cases you may be facing in your practice.
*(Access to this course is for 12 months. If you sign up to the course after the live sessions have run, you will still be able to access the recordings from those sessions).
Meet the speakers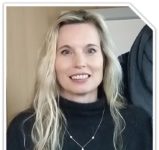 Danielle Gunn-Moore
Feline Medicine Specialist
show
Danielle Gunn-Moore graduated from the R(D)SVS, University of Edinburgh, with the Dick Vet Gold Medal in 1991. After a year in small animal practice she joined The Feline Centre, University of Bristol, initially as the Feline Advisory Bureau Scholar, then the Duphar Feline Fellow, and completed a PhD study into Feline Infectious Peritonitis in 1997. After a short period as Lecturer in Veterinary Pathology, University of Bristol, she returned to Edinburgh to establish the Feline Clinic and became Professor of Feline Medicine in 2006. She is interested in all aspects of feline medicine; she is an internationally recognised expert in her area, has lectured extensively and published over a 130 peer-reviewed research papers, plus many reviews and book chapters. In 2009 she was awarded the BSAVA Woodrow Award for outstanding contribution in the field of small animal veterinary medicine, in 2011 she was awarded the International Society for Feline Medicine/Hill's award for Outstanding Contributions to Feline Medicine, in 2012 the Royal Dick students voted her "The clinician I would most like to be", and FECAVA awarded her "Increased Vocalisation in Elderly Cats" the most original paper in the European Journal of Companion Animal Practice award in 2016.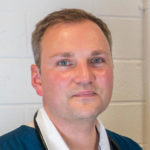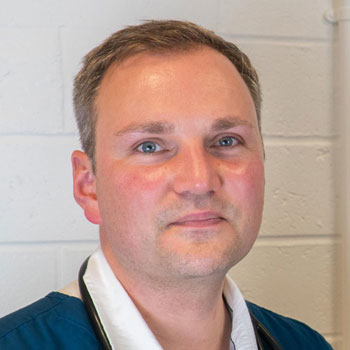 Scott Kilpatrick
Director, Internal Medicine Specialist
show
Scott graduated from Edinburgh Vet School in 2007. Initially, he worked for the PDSA, before taking a Senior Veterinary Surgeon position with Vets Now in Edinburgh in 2010. Scott started his residency in internal medicine at the University of Edinburgh in 2012 after completing a year as a Teaching Fellow in Anatomy and Physiology. He completed his residency in 2016 after finishing his Masters in the pathogenesis of canine liver disease and has since been working in referral practice. Interventional radiology is something that really interests Scott and he spent some time in 2018, working in this area at UC Davis in California. Scott has created and delivered a Post-graduate Certificate in Small Animal Emergency Medicine in association with the University of Surrey. Scott is currently an Internal Medicine Specialist working with Idexx.
Login
Accessing this course requires a login. Please enter your credentials below!
check out all our other courses
courses