Sunday, August 2nd, 2020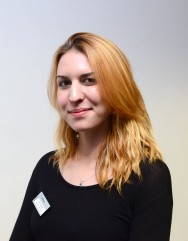 Caring for patients with chronic diseases is an enormous area of potential for us as veterinary nurses. These patients require so much care and support from us – right from the first signs of illness, during diagnostic procedures and throughout inpatient care. However, one of the biggest areas we can make a difference is after they are discharged.
WHY IS THIS IMPORTANT?
By providing regular, consistent nurse support for the rest of the pet's life, we provide invaluable support, improve client compliance with treatments, and build a bond with both the patient and client. This is incredibly rewarding for the veterinary nurse, utilises our skills, provides job satisfaction and allows us to pick up on subtle changes to the patient at an earlier stage because we know them well.
This guide will provide a few tips on how to do more with your chronic disease patients in practice.
START NURSE SUPPORT EARLY
Establish nurse support as soon as possible after a patient is diagnosed with a disease. Ideally, perform the discharge, or do the discharge with the veterinary surgeon if possible.
This way, the nurse is already introduced as a key person in the pet's care, and the client-nurse relationship begins to develop.
Having a nurse present during the discharge allows the information to be tailored to the individual client, presented in a way that clients can easily understand without feeling overwhelmed, and encourages the client to ask questions they may not wish to ask the veterinary surgeon.
DISCUSS KEY INFORMATION, BUT IN THE RIGHT WAY
Patients with chronic diseases require lifelong, often complex treatment and ongoing care. This can be an incredibly worrying time for our clients, who are having to sometimes change their day-to-day life significantly, to fit their pet's needs. Common areas of concern include:
How to administer medications to their pet
How they will make medication schedules work around real life and work
How to confine their pet (if short term room-rest or indoor-only access is needed)
How to spot if their pet is deteriorating, and what to do
How they will work increased vet visits around real life and work
How they will go on holiday, and organise boarding for their pet if they are on medication
How to change their pet's diet
All of these concerns we can make easier by providing nursing advice!
It's up to us to dispel the fear and coach our clients through this tough adjustment period. We have a fantastic opportunity here – by giving them advice and solutions to these fears, we can change the way they view their pet's disease, improving treatment compliance, and maintaining their bond with their pet.
To minimise these worries, it's important that we discuss the necessary medical information with our clients, but in a way which avoids fear and overwhelm.
This may mean breaking down the information into small action steps, providing a written plan for them to follow, and scheduling follow-up consultations, emails or telephone calls where certain points are discussed in more detail over time.
THINK HOLISTICALLY
A number of areas need to be discussed after patient diagnosis. Instead of focussing just on the disease, we should look at all areas of the pet's life where adjustments may need to be made, in order to provide holistic care.
Specific points to discuss after diagnosis include:
Medication
The medications needed, dosage, frequency and the reason for each medication should be discussed. Clients should also be given tips on how to administer medications in a stress-free way (e.g. using pill-putty, or whether medications can be administered in food), to help with long-term compliance and minimise stress.
Nutrition
The amount to feed, how often to feed, and, if a dietary change is needed, how to switch to a new food gradually should be discussed. It can be helpful to make up a 'sample bag' of different prescription diet versions and flavours, which clients can take home and try, without committing to purchase immediately.
Hydration
Many chronic diseases require an adjustment to a pet's water intake; for example, chronic kidney disease and feline lower urinary tract disease. Where an increase in water intake is required, clients should be advised on how to do this. Diseases (or treatments) which cause PU/PD should also be considered here (e.g. Cushing's disease, patients receiving steroids) – clients should be made aware of the risk of this, and increased water and toileting opportunity should be available.
Monitoring
At-home monitoring of the chronic disease patient can provide the veterinary team with key information on how the disease is progressing and how effective our treatment is.
Clients should be discharged with a pet health journal, which they can fill in each day. The journal allows them to look back and identify any changes they are seeing and allows the veterinary team to spot any trends.
As well as routine monitoring, clients should also be given information on what signs to look out for, and when to contact the clinic again.
Other Treatments
Other areas to discuss may include exercise regime adjustments, changes to the pet's home environment, and other specific treatments, such as how to nebulise an upper respiratory disease patient at home, or how to administer subcutaneous fluids.
Repeat Consultations
Consultations should be scheduled at appropriate intervals, and the client should be given an idea of how frequently they will need to return initially so that they can factor this into their home and work life. Ideally, the next consultation should always be booked before the client leaves the practice, to encourage attendance.
Other Tools for Planning Advice
We can use tools such as illness management plans, which are an adapted version of the ability model, to identify actual and potential problems the patient may experience at home. This allows us to plan at-home care which is truly tailored to the individual.
OFFER CHRONIC DISEASE CLINICS
So many medical patients benefit from regular nurse appointments. These can be combined with vet re-checks to provide a comprehensive service to the client at every appointment. The nurse can also assist with diagnostics, dispense medication and provide advice, shortening the vet's consult duration.
Anything we can do to improve the patient's wellbeing during the clinic will encourage the client to bring them back, and make consultations a positive experience for the patient. This starts at home – reach out to the client before the appointment to provide information on how to transport the pet to the clinic calmly, and ask them to gather any required items which will be required for the consultation (e.g. their pet health journal and a urine sample if necessary).
Ensure that your consulting space is clean, tidy and well-stocked with the required equipment for the appointment, as well as a supply of comfortable bedding for the patient, and some disease-friendly treats to make the appointment as positive as possible!
Have written information on-hand to provide to the client if required (e.g. leaflets about medications, diets or diseases). Providing the client with a physical item to take away with them can help increase their sense of value, as well as giving them information to refer back to at a later stage. YouTube and website links are also really useful here too.
USE A CONSULTATION FRAMEWORK TO COVER ALL BASES
Having a set 'framework' for repeat consultations can be really helpful. These provide structure to the appointment and ensure that the patient's care is discussed thoroughly, in addition to a thorough examination being performed and the collection of any samples required.
The consultation should include the collection of an updated clinical history prior to the pet being examined. This will allow time for them to acclimatise to their new surroundings, and make parameters such as their heart rate, respiratory rate and blood pressure more accurate. During history collection, the nurse can review the pet health journal, and discuss any specific concerns the client may have.
A clinical examination should then follow, including a bodyweight assessment, as well as body and muscle condition scoring. This will help identify trends in weight loss/gain or muscle wastage, which may be part of the patient's disease process, or indicate a concurrent condition such as osteoarthritis. A blood pressure assessment is also recommended at this stage, particularly in cats, as many chronic diseases can cause systemic hypertension (especially chronic kidney disease, hyperthyroidism, hyperadrenocorticism and diabetes).
Following clinical examination, any required diagnostic tests can be performed under the direction of the veterinary surgeon.
After diagnostic sample collection, the nurse can discuss any repeat medications which have been dispensed, administer any regular injections (e.g. Vitamin B12 in an IBD patient, DOCP in an Addisonian patient), review medication administration technique, and provide any additional support, advice or training as necessary, depending on the individual patient and their disease process.
Before ending the consultation, the veterinary nurse should review the history and points discussed with the client, ensure no 'red flags' have been raised which require the veterinary surgeon's attention. If there are areas of concern, these should be dealt with before the client leaves the hospital. To close the consultation, the nurse should summarise the discussion and any recommendations which have been made, provide any appropriate written reference material, ensure the client has no further questions, and arrange a follow-up consultation at an appropriate time.
Laura Rosewell
BSc(Hons) DipAVN(Small Animal) ISFMDipFN VTS(SAIM) RVN
RVN & Veterinary Technician Specialist in Small Animal Internal Medicine
http://www.veterinaryinternalmedicinenursing.com
---