Monday, June 15th, 2020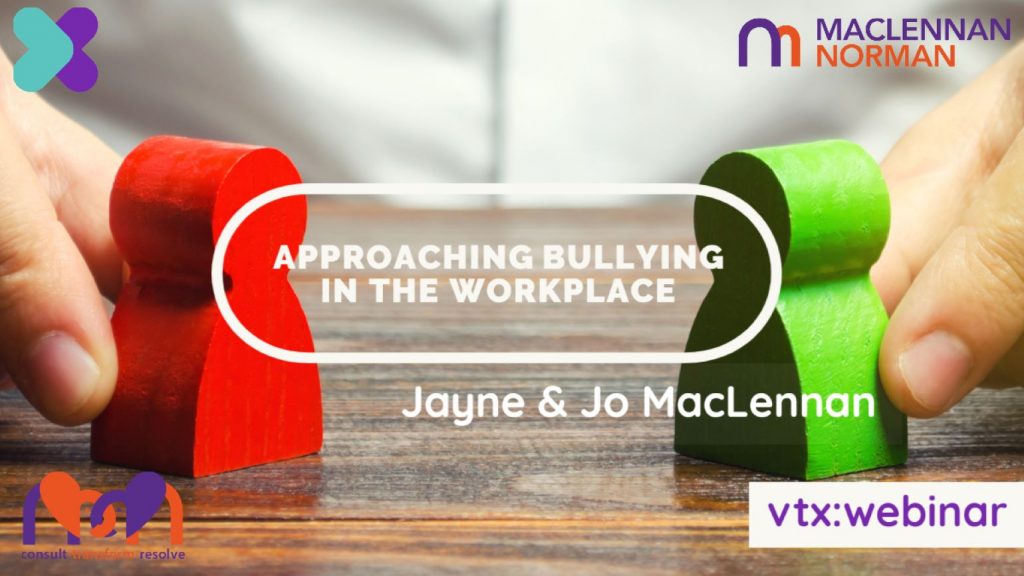 Jo and Jayne MacLennan are specialists in coaching & conflict resolution and regularly encounter people who are enduring bullying.
Bullying may manifest in many forms but each form can have an enormous impact on individuals. In this video, they talk about ways in which people can help themselves and others to positively deal with this.
---